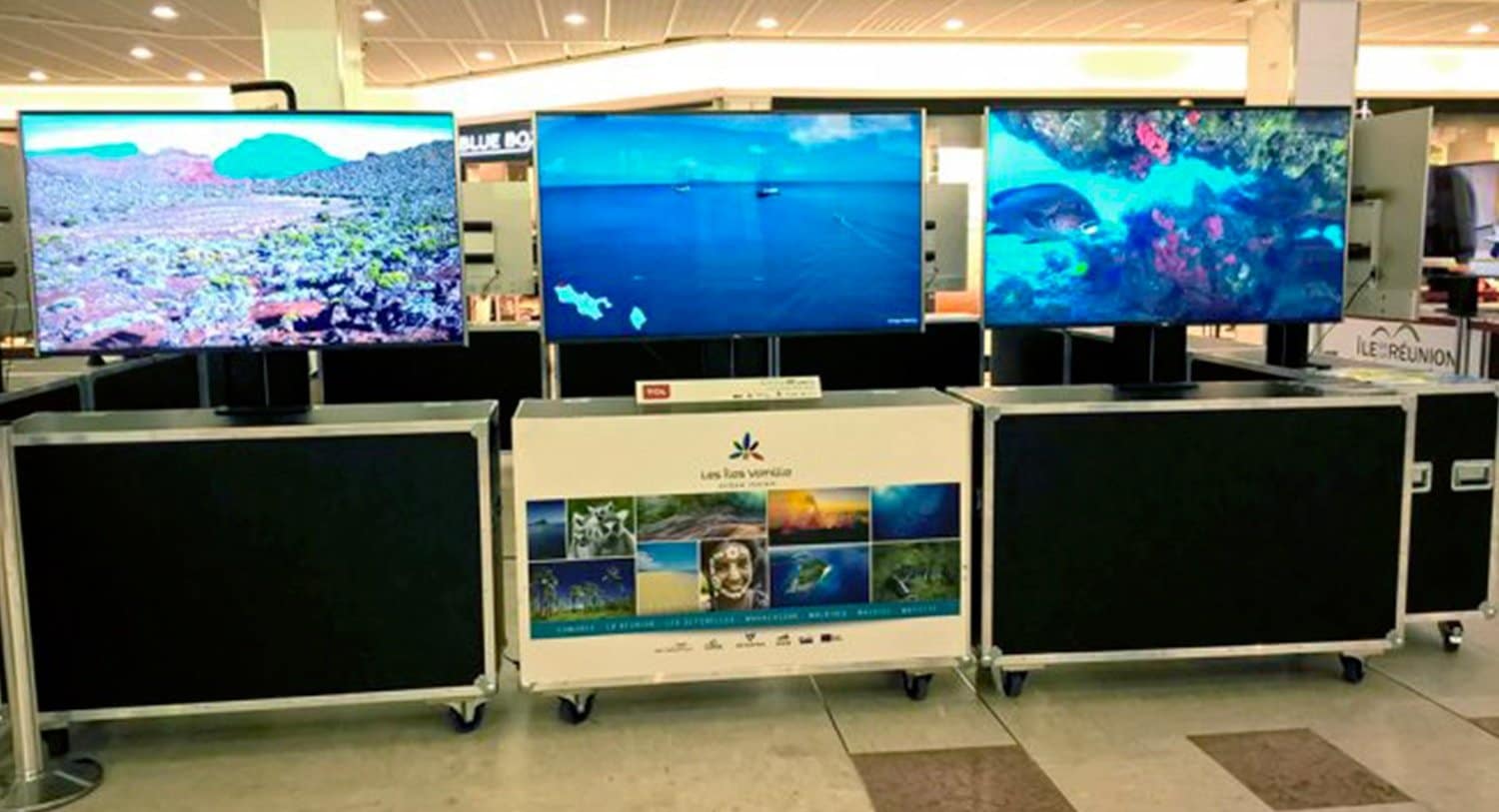 4K video: In partnership with Air Austral, Air Mauritius, Costa Cruises, the Réunion Region and Europe (FEDER), the Vanilla Islands are running a campaign to appeal to French visitors.
For nearly six months, a very high-definition (4K) video is to be shown in twenty French shopping centres and during the Foire de Paris to ensure significant visibility. The aim is to show the appeal of each island to the public at a time when many people are starting to think about their next holiday. It is estimated that 3 million people will see the footage during the campaign. The Vanilla Islands are now a favourite destination for tourists because of their natural and cultural heritage and the safety they offer travellers, particularly in terms of health.
Participating in Operation La Réunion, one of the jewels of the Vanilla Islands, the eponymous association aims to promote combined inter-island trips and the cruise industry in particular. "Our partners Air Austral, Air Mauritius and Costa Cruises make it easy to visit the islands of the Indian Ocean from France and Europe. Costa is planning an ambitious programme of cruises for next season and we wanted to show the French what they can expect from these spectacular islands in 4K video," said Pascal Viroleau, Chief Executive of the association.
LOCATIONS :
Toulouse <=> Tuesday 9 February
Poitiers <=> Tuesday 16 February
Bordeaux <=> Tuesday 23 February
Limoges <=> Tuesday 1 March
Nantes <=> Tuesday 8 March
Rennes <=> Tuesday 15 March
Tours <=> Tuesday 22 March
Paris <=> Tuesday 29 March
Caen <=> Tuesday 5 April
Rouen <=> Tuesday 12 April
Amiens <=> Tuesday 19 April
Foire de Paris <=> 29 April
Lille <=> Tuesday 10 May
Reims <=> Tuesday 17 May
Metz <=> Tuesday 24 May
Strasbourg <=> Tuesday 31 May
Besançon <=> Tuesday 7 June
Dijon <=> Tuesday 14 June
Lyon <=> Tuesday 21 June
Clermont Ferrand <=> Tuesday 28 June
Marseille <=> 05 July
Montpellier <=> 12 July