The insularity of the Comoros means that these islands are home to many areas of natural beauty and an incredibly unusual landscape. The rate of endemism of terrestrial and marine fauna and flora, including algae, is very high. So it's understandable that the Comoros sees ecotourism as a top priority.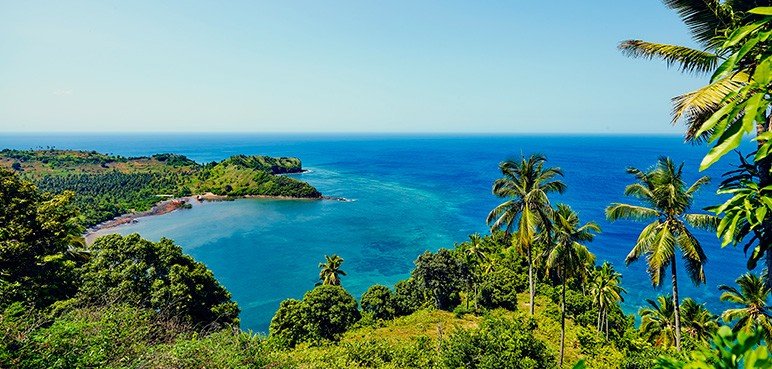 The Comoros' natural beauty is known for its distinguishing features :
DENSE FOREST with a very varied make-up with numerous endemic species and subspecies.
THE TERRESTRIAL FLORA which is part of daily life and is used in many different spheres : for food, for medicine, in artisanal cosmetics, perfumed plants and decorative plants. It is estimated that there are more than 2,000 species of flora in the Comoros.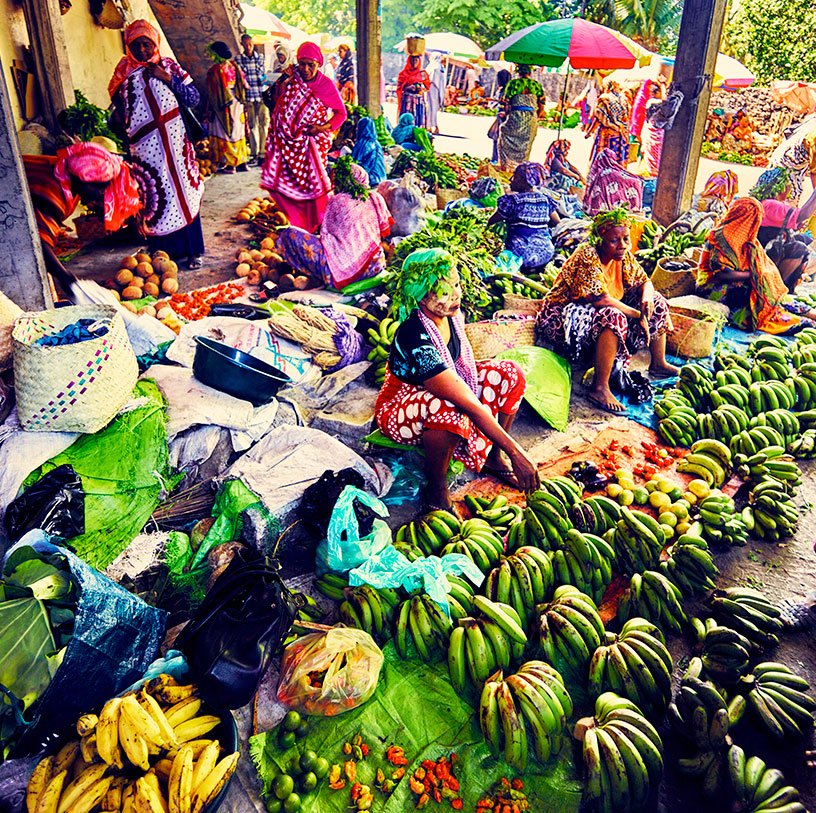 THE TERRESTRIAL FAUNA, just like the flora, is diverse and balanced, although there are few large mammals. There are currently more than 24 species of reptiles including 12 endemic species, 1,200 species of insects and a hundred species of birds.
A UNIQUE COASTLINE AND EXCEPTIONAL MARINE BIODIVERSITY : mangroves can be found across the islands. They are particularly productive, providing organic materials and a habitat suitable for many species of terrestrial, freshwater (birds, etc.) and marine wildlife (fish, crustaceans, molluscs and various other invertebrates).
CORAL REEFS : it's clear to see why coral reefs are so appealing for tourists — they're extraordinarily colourful, form intriguingly shaped habitats and are home to numerous species of wildlife. The reefs are a fascinating world to explore when diving and are an important tourist draw for our visitors.
THE MARINE FAUNA : the coastal and marine fauna of the Comoros is varied and includes species of global significance. The islands' seas and coasts are home to truly extraordinary sights. It is estimated that there are about 820 species of saltwater fish in the Comoros, including the coelacanth, along with sea turtles, humpback whales and dolphins.
THE MARINE FLORA : plants are both interesting and environmentally important because, among other things, they support many fixed organisms and give refuge to many marine species.
For more information
On the COMOROS
Comoros
This first project consisted of an operation to clean up Comoros's historical monuments in Iconi, Moroni and Itsandra Mdjini.
Comoros
The educational tour follows a similar model to that used in the Vanilla Islands.
Comoros
Over a long weekend, the Vanilla Islands welcome the general public in a mix of demonstrations and much more…