In July, the branch of Réunion Island Tourism (IRT) in Germany launched a life-sized treasure hunt, in the streets of Munich and Frankfurt. After having focussed on the sense of sight, this time it is the German travel agents' sense of smell that is called on, through a new marketing initiative carried out with the agency COMEO: High Class Fragrance Boxes.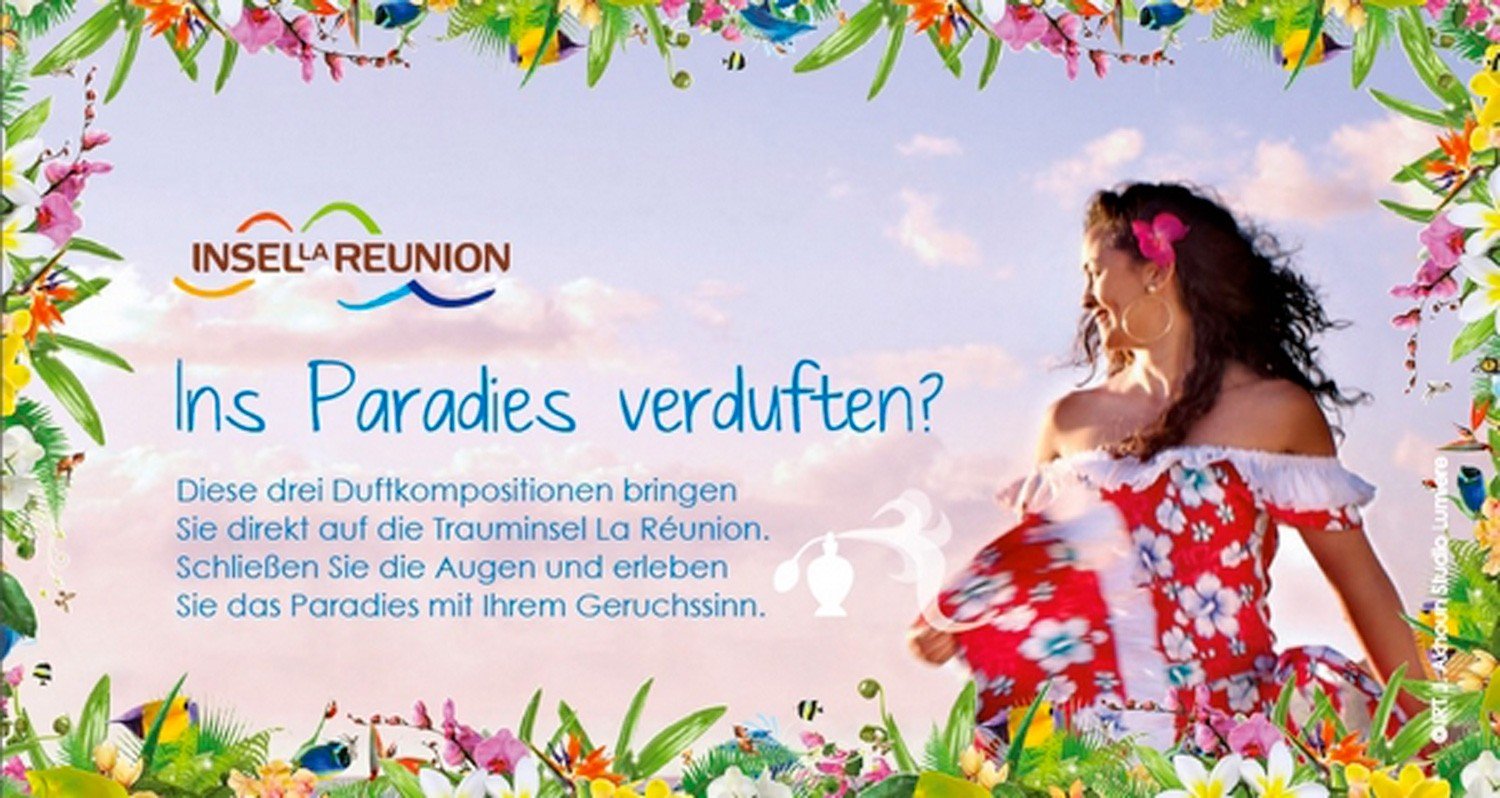 The High Class Fragrance Box is a new olfactory marketing activity designed and implemented by the IRT in Germany, in collaboration with the agency COMEO. German travel agents will receive seven hundred boxes, containing three perfumes symbolic of Réunion Island, before the end of 2014. The seven hundred professionals were selected according to their affinity with the destination, in terms of sales or even knowledge, after they took part in a sales challenge, online training, a familiarisation tour and a road show.
AN OLFACTORY EXPERIENCE OF RÉUNION ISLAND
Each perfume box is accompanied by a personalised letter, containing a description of the contents: origin, concept and use of the perfumes. As the box contains strips of paper which react upon contact with the fragrances inside, travel agents can therefore choose the scent associated to their own experience of Réunion and share it with their family and clientele.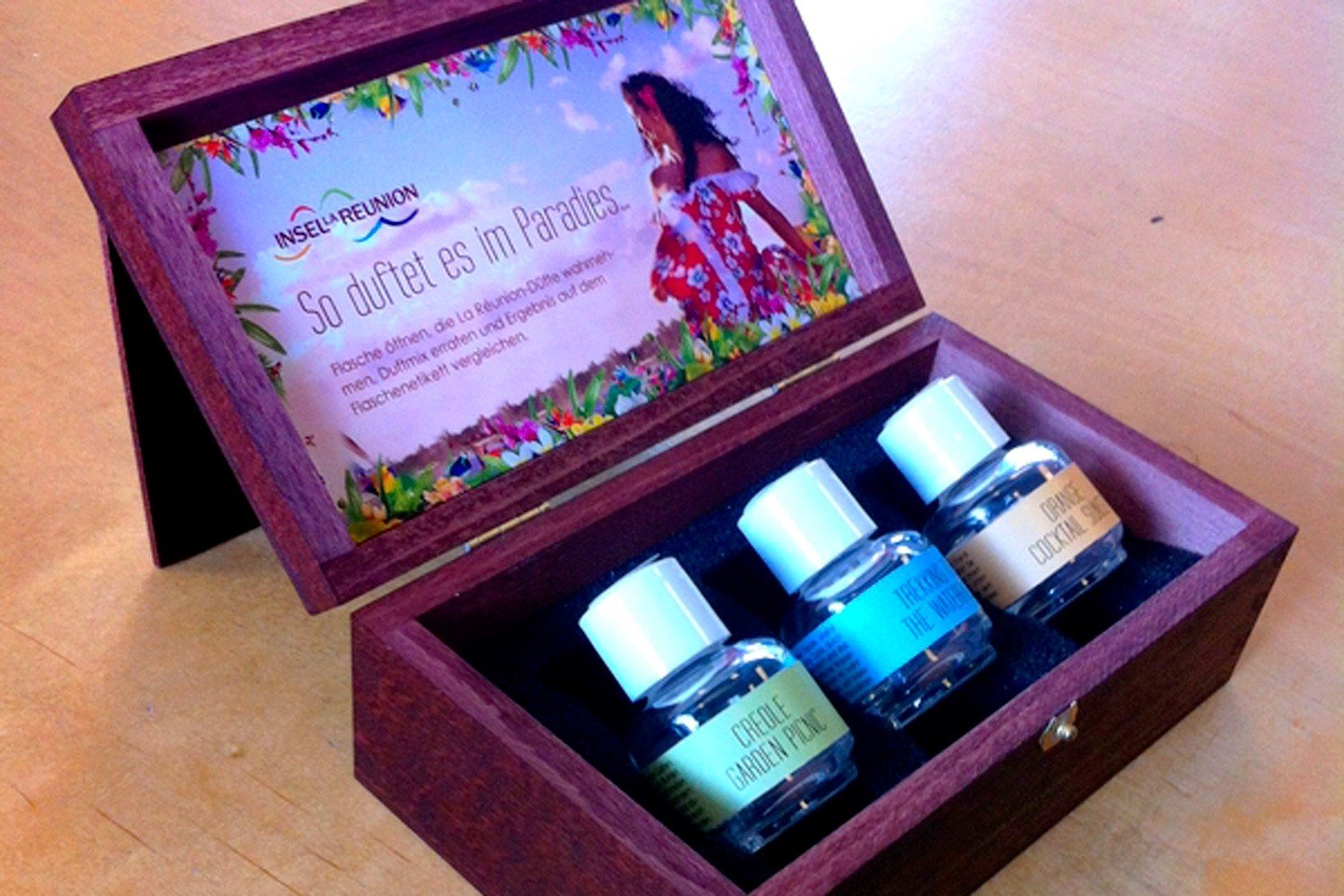 3 PERFUMES WERE SELECTED TO REPRESENT THREE EXPERIENCES
• Hiking and waterfalls are embodied by a fresh perfume which evokes the image of nature;
• The cocktail at sunset is represented by an exotic perfume which evokes the image of the Indian Ocean in front of a romantic sunset;
• The picnic in a Creole garden is personified by a sweet perfume with hints of vanilla and coconut evoking the image of meals, exotic fruits and flower gardens.
MORE THAN JUST A DECORATIVE OBJECT, THE PERFUME BOX IS AN EMBODIMENT OF TRAVEL, TO BE USED WITHOUT MODERATION.
The Réunion experience is at the heart of this initiative. In this sense, the message contained in the box refers back to Mega Mascarun, a series of familiarisation tour events, inter tour operator challenge and incredible human adventure, and also alludes to the online training implemented on the German market.