Badea support Seychelles
The chairperson of the Arab Bank for Economic Development in Africa's board of directors Yousef Ibrahim Al-Bassam has pledged to keep supporting the Seychelles. Badea support Seychelles TourismAcademy if needed.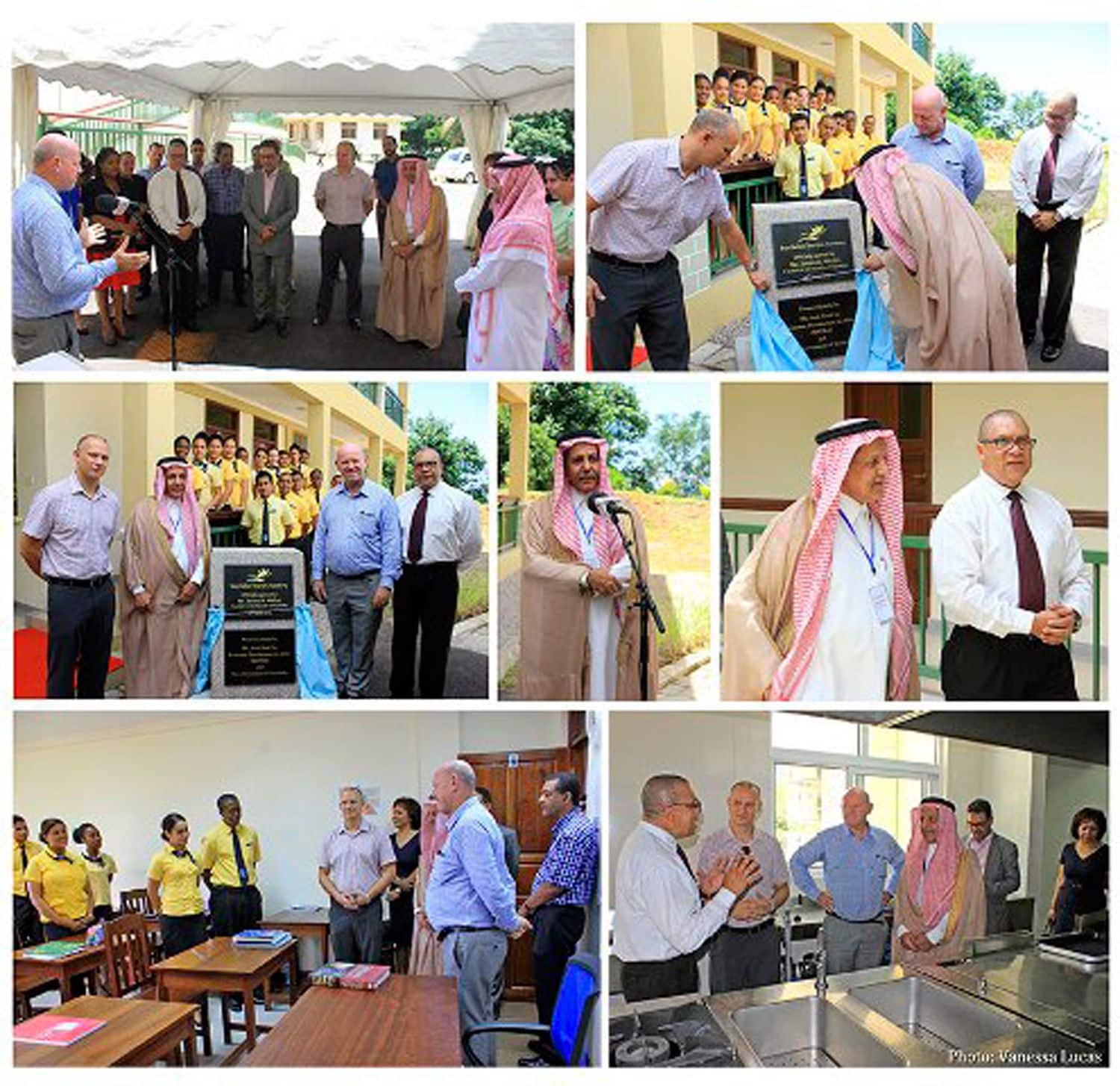 Mr Al-Bassam who is also the vice-president and managing director of the Saudi Fund for Development said this while addressing those who were present at a plaque-unveiling ceremony at the Seychelles Tourism Academy on Wednesday the 11 November.
Along with the Minister for Tourism and Culture Alain St.Ange and the Minister for Finance, Trade and the Blue Economy Jean-Paul Adam, he unveiled the plaque which depicts that the academy has been financed jointly by BADEA and the government of Seychelles.
This was done in the presence of the principal secretary for tourism Anne Lafortune, principal of the academy Flavien Joubert, and otherguests.
Speakingat the event, Minister St.Ange said the President of the Republic James Michel officially unveiled the plaque to open the academy earlier in June but it is also an honour to have his excellency from Badea to unveil a plaque that marks that this international organisation has been part and parcel of this project.
"You believed in us and you understood the message that we wanted to pass on, stating that for our tourism industry to work, to be of high standards and to keep being the pillar of our economy, we need to have a solid foundation, and this starts at the tourism academy," Minister St.Angesaid.
Minister St.Ange echoed words of thanks to BADEA for seeing the importance of this project and for supporting the academy and the future of the tourism industry of Seychelles.
Mr Al-Bassam commended the government of Seychelles for initiatingsuch a project for studentspursuing a career in the tourismsector.
The delegation from Badea was then given a tour so that they could see the new facilities and the completed phase of the project. They were then hosted to a lunch at the new restaurant by Minister St.Ange.