ENJOY A COLOURFUL, MUSICAL WEEK IN RÉUNION FOR DIWALI 2015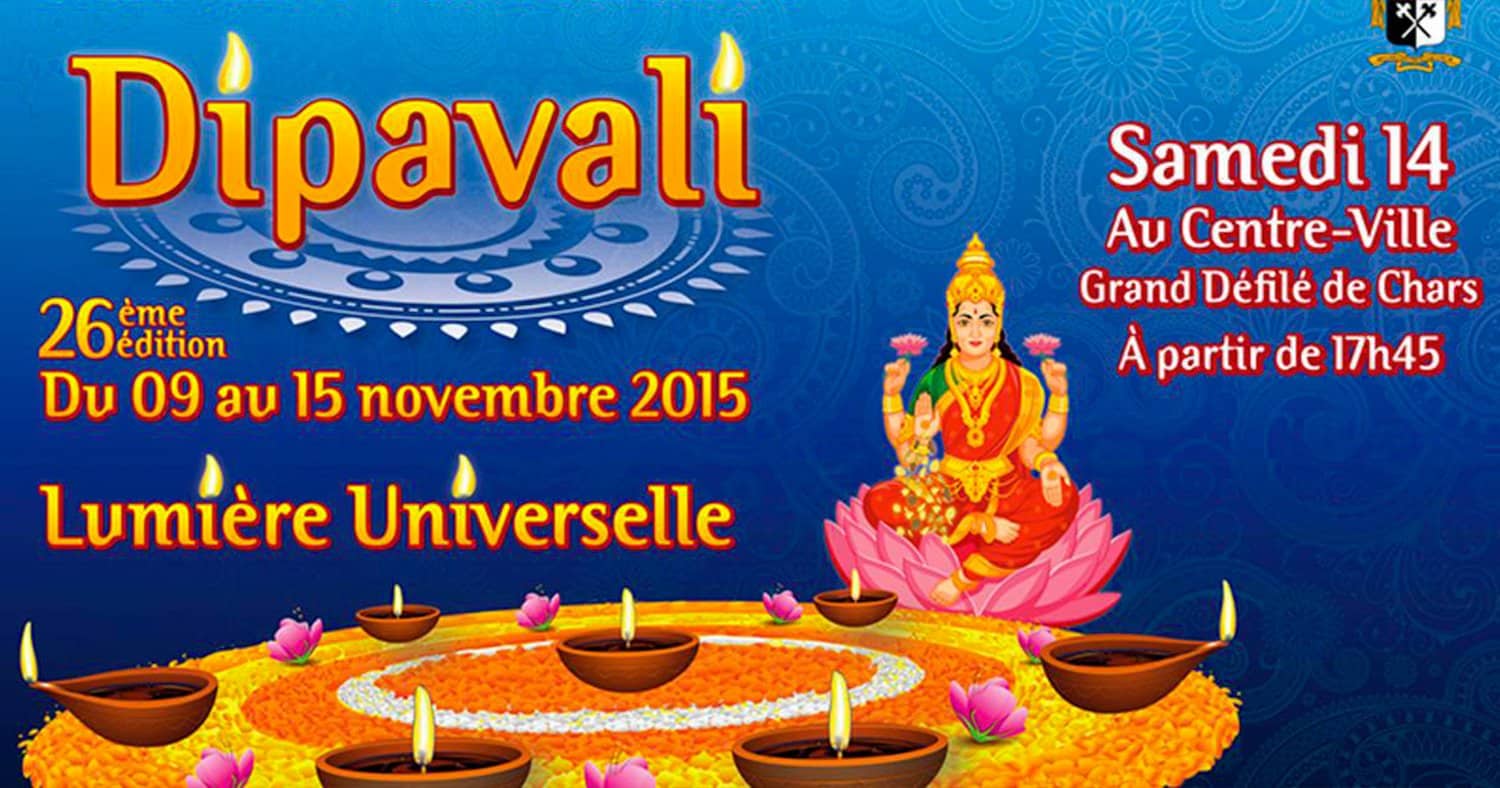 Enjoy a colourful, musical week in the majestic surroundings of the Parc du Colosse which will host an Indian mela : combining scents, colours and great deals. There'll be fifty stalls, piled high with countless treasures: crafts, lighting, paintings, furniture, jewellery, leather goods, clothes and more. Enjoy Indian specialities, pastries, drinks and typical dishes with scents and flavours to tantalise your taste buds. Conferences, film screenings, exhibitions, signing sessions and dance workshops will be open to the public at Champ Borne library and A. Lacaussade media library.
The Eastern Intercommunal Tourism Office invites you to enjoy a very special experience: immersion in Indian culture and time travel for a day to the heart of Little India! Sari-wearing workshops, henna workshops, visits to a Hindu temple: find out all there is to know about Indian culture! A special Indian meal will be served, guaranteed to delight your taste buds.
Information and bookings on +33 (0)262 46 16 16 or +33 (0)6 92 24 30 83 – http://est.reunion.fr
On Saturday 14 November, the streets of the town centre in Saint André will be lit up in India's colours, dancing to the beat of Indian drumming. A huge parade of Indian floats will bring together nearly 2,000 artists, dancers and horse-riding associations from all over the island as they bring Diwali to life. It will leave from Baby Larivière stadium at 5.45pm. Find a spot along the route to enjoy the show: Avenue Île de France, Avenue de la République and from Rue de la Communauté to the Sarda Garriga Stadium. From 8pm, the artists' stage will host a number of choreographed dance routines before a firework display at the stadium.
On Sunday 15 November, take part in the Holi Family Run. Fans of sport can take part in a colour race from 9am to midday and the Holi festival of colours will be held from 2pm to 4pm (wearing white is recommended !), followed by a flash mob. Known throughout the world for the harmony in which its people live together, Réunion's history, population, traditions, gastronomy and architecture make it an exceptional cultural patchwork. Réunion is also a multicultural place. Tamils make up a significant part of Réunion's population and their culture has added undeniable diversity to Réunion's Creole culture. The town of Saint André has nearly 56,000 inhabitants with a large community of Tamil origin, responsible for impressive buildings which include the Temple of the Colossus, the Temple of the Little Bazaar and events such as the Tamil New Year, firewalking, Kavadi and Diwali.