Encouraging democracy
The President Hery Rajaonarimampianina received the American Assistant Secretary of State, Linda Thomas-Greenfield on 11 January 2016 at the State Palace in Lavoloha in Madagascar. He was accompanied by the United States Ambassador, Robert Yamate. The visit is Encouraging democracy.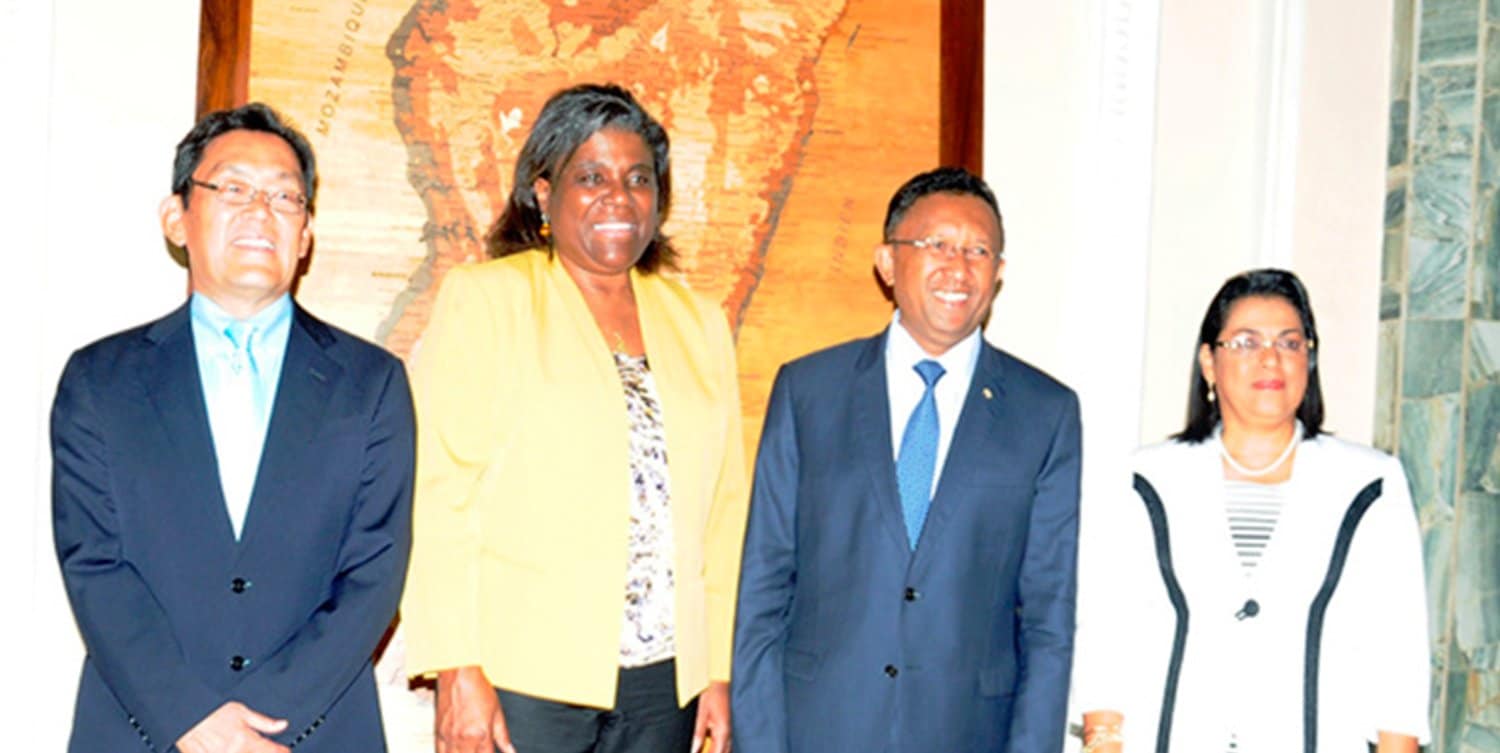 "It is my first visit to Madagascar, and during our last meeting in the United States in 2014 I promised the President of the Republic that I would come," declared Linda Thomas-Greenfield to the press. The aim of this visit is to encourage and support the establishment of democracy in Madagascar, given that all the elections, namely the municipal and the recent senatorial elections, are over.
"We also discussed regional security, the fight against terrorism and development in Madagascar. Thus several points in the African Growth and Opportunity Act (AGOA); Poverty, Education, Health, Corruption and Energy (Power in Africa) were broached with the President of the Republic. The question of regional security and the fight against terrorism are important for many African countries. This is why we are going to work together during the next summit in Addis Ababa. Zero tolerance on regional security is the affair of every country in the world," she explained.
The fight against trafficking relating to gemstones and rosewood were also the subject of discussions between the two parties. "The deterioration of the environment in Madagascar remains our concern and we are going to support the fight against trafficking as a priority" she concluded.
LINDA THOMAS-GREENFIELD
Ambassador Linda Thomas-Greenfield, a career diplomat in American Foreign Affairs was selected by the Senate on 1 August 2013 as the Assistant Secretary of State for African Affairs. She was successively the United States Ambassador to Switzerland, Pakistan, Kenya, the Gambia, Nigeria and Jamaica. She received the Christopher Warren Prize, rewarding outstanding achievements in global affairs, in recognition of her work supporting refugees. She has received many awards for the excellent work she has carried out in the State Department in her 34-year career.
Source : Indian Ocean Times