The Seychelles' Tourism Academy has committed to using Ethiopian Airlines for its passenger transport services; in return, the company will provide preferential prices and other benefits.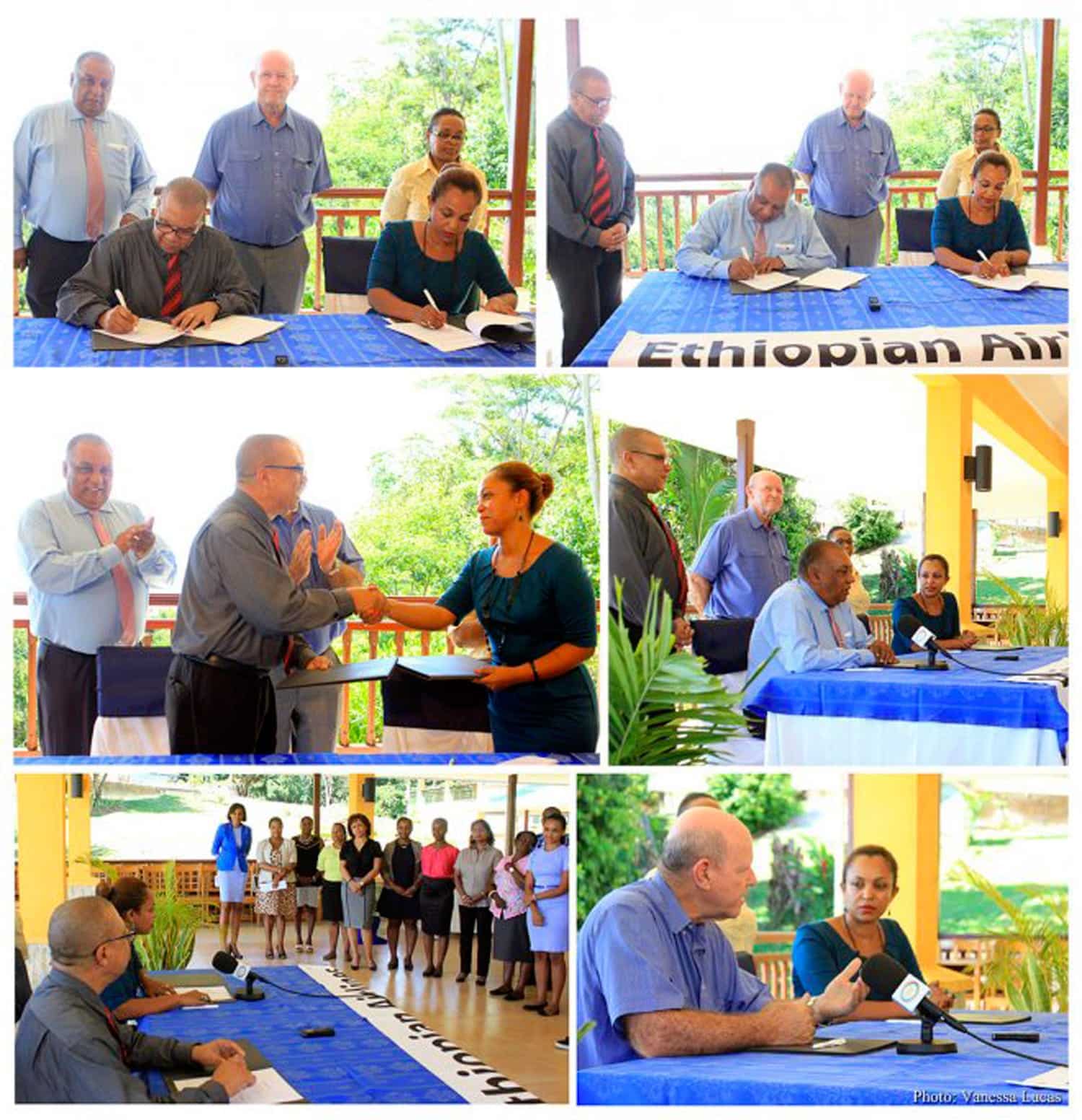 The terms and conditions were listed in a memorandum of understanding which was signed this week by Flavien Joubert, the Chief Executive, and Meseret Tekalign, the local head of Ethiopian Airlines.
Alain St. Ange, the Minister for Tourism and Culture, Anne Lafortune, the Tourism Secretary, John Stravens, President of the Academy's Board of Governance and members of the institution's management also attended the ceremony.
Mr Joubert thanked Ethiopian Airlines for this partnership after a long period of negotiations. "The Seychelles' Tourism Academy needs the support of its partners to succeed." Ms Tekalign said that the signed document would enable long-term co-operation and real commitment to be made for the development of a sustainable tourism and hospitality industry : "I would like to confirm Ethiopian Airlines' commitment to offering convenient and practical connections from and to more than 92 international destinations on 5 continents. We use the latest and most modern fleet in Africa." Ethiopia Airlines is currently the fastest-growing airline in Africa in terms of profit and scope. It has developed a strong brand and plays a major role in the tourism sector.