The Island of Reunion was present at the Ferien Messe Wien tourism exhibition in Austria from 14th to 17th January 2016.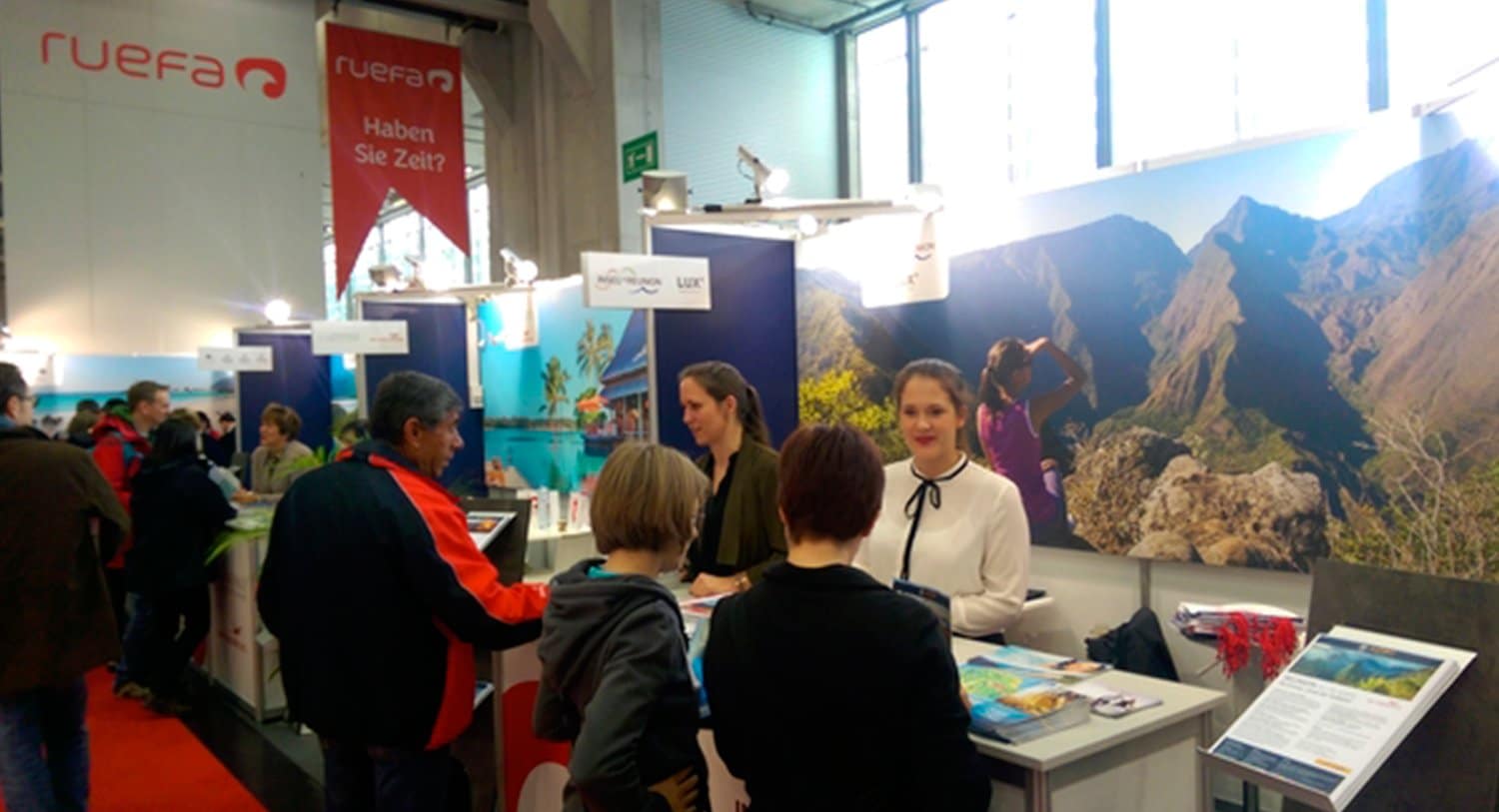 There were 830 exhibitors from 70 different countries at Ferien Messe Wien 2016 tourism exhibition. Reunion island was participating to meet its customers. Air Austral and the Lux* hotel group were on the Reunion stand, along with the tour operator, Ruefa.
The Ferien Messe exhibition is held at the same time as the Vienna Autoshow and Genusswelt (a gastronomy show). Around 150,000 visitors crowded into these three shows, amongst the most popular ones in the Austrian capital.
It is another step to increase the visibility of this vanilla island on the european market.