THE PRESIDENT OF THE REPUBLIC, HERY RAJAONARIMAMPIANINA, HAS ATTENDED THE GRADUATION OF THE NATIONAL POLICE COLLEGE'S "MIARO" COHORT.
Graduates national police in Madagascar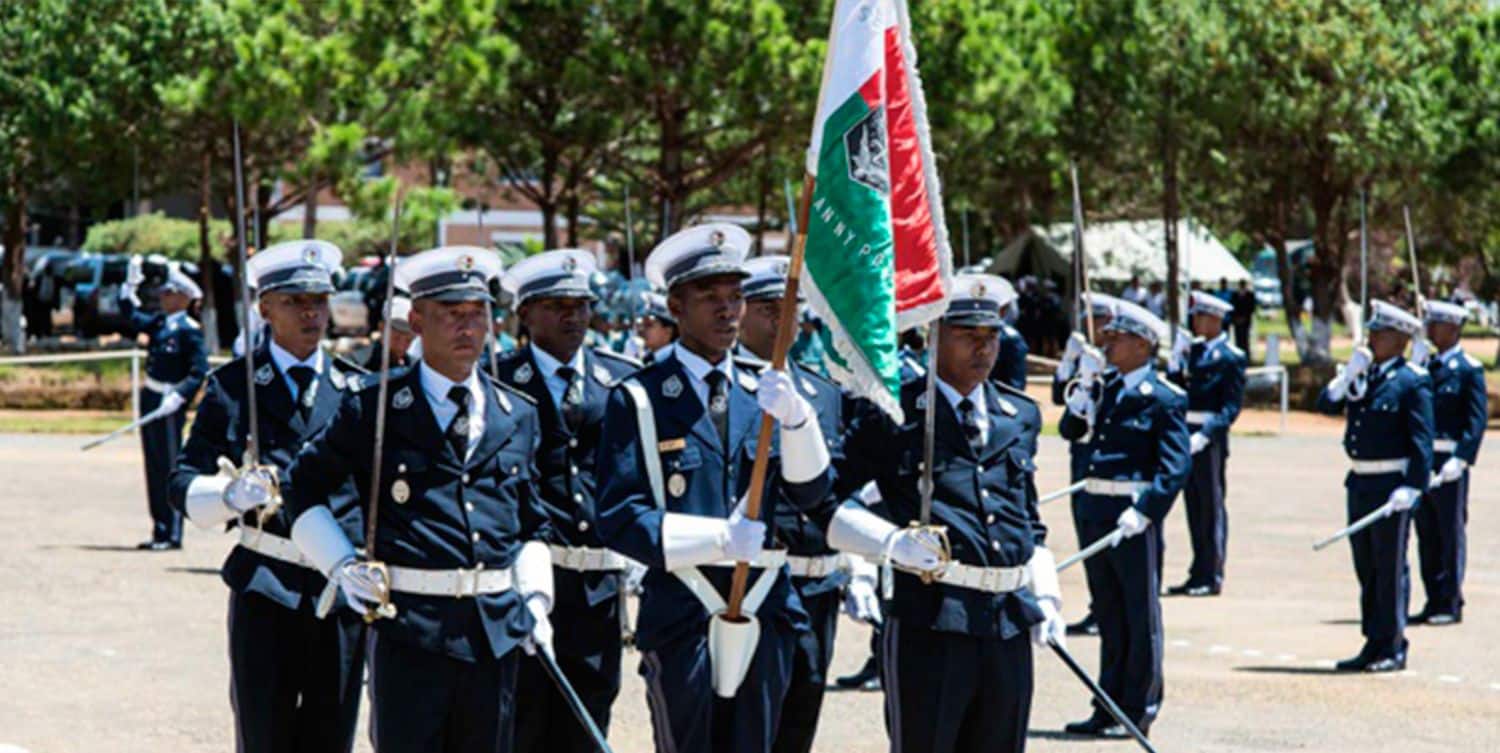 The National Police College in Ivato has just produced a new set of graduates, known as "MIARO", comprising 20 new superintendents and 30 new inspectors. The President of the Republic, Hery Rajaonarimampianina, wanted to attend this formal ceremony, which he described as being important in bringing a message of strengthened peace and security as the country develops. "You play an essential role in supporting the process of development," the President declared to the new graduates, whose cohort name speaks volumes and needs no further explanation: "MIARO" (protect, preserve in Malagasy). "You are representing peace and security and demonstrating that you are going to fail neither the population, nor the investors whose primary concern is to know what state the security situation is in. We are going to hold two major events this year, the COMESA and Francophonie Summits, and we are counting on you. Know that the state never ceases to assist the police in the process of modernisation, in providing strength and materials so that it achieves the agreed objectives, amongst others, the rule of law, peace and security and the fight against corruption. I call on the whole population to adhere to the development initiatives together, to respect the current laws for the good of all."
Beforehand, the Minister for Public Safety, Randimbisoa Blaise Richard, announced that the results concerning the activities of the Madagascan police on various issues are tangible, such as on the fights against corruption, drugs and various kinds of trafficking, as well as on discipline enforcement. Soon, 100 new inspectors and 200 officers will swell the ranks of the Madagascan police and the last Council of Ministers approved the recruitment of 750 new police officers.