In the heart of the Saziley marine and land park (2800 ha), and at the island's south-western extreme, discover a pleasant, often shaded, path. Leaving the village of M'tsamoudou, the path crosses a landscape of the African savannah.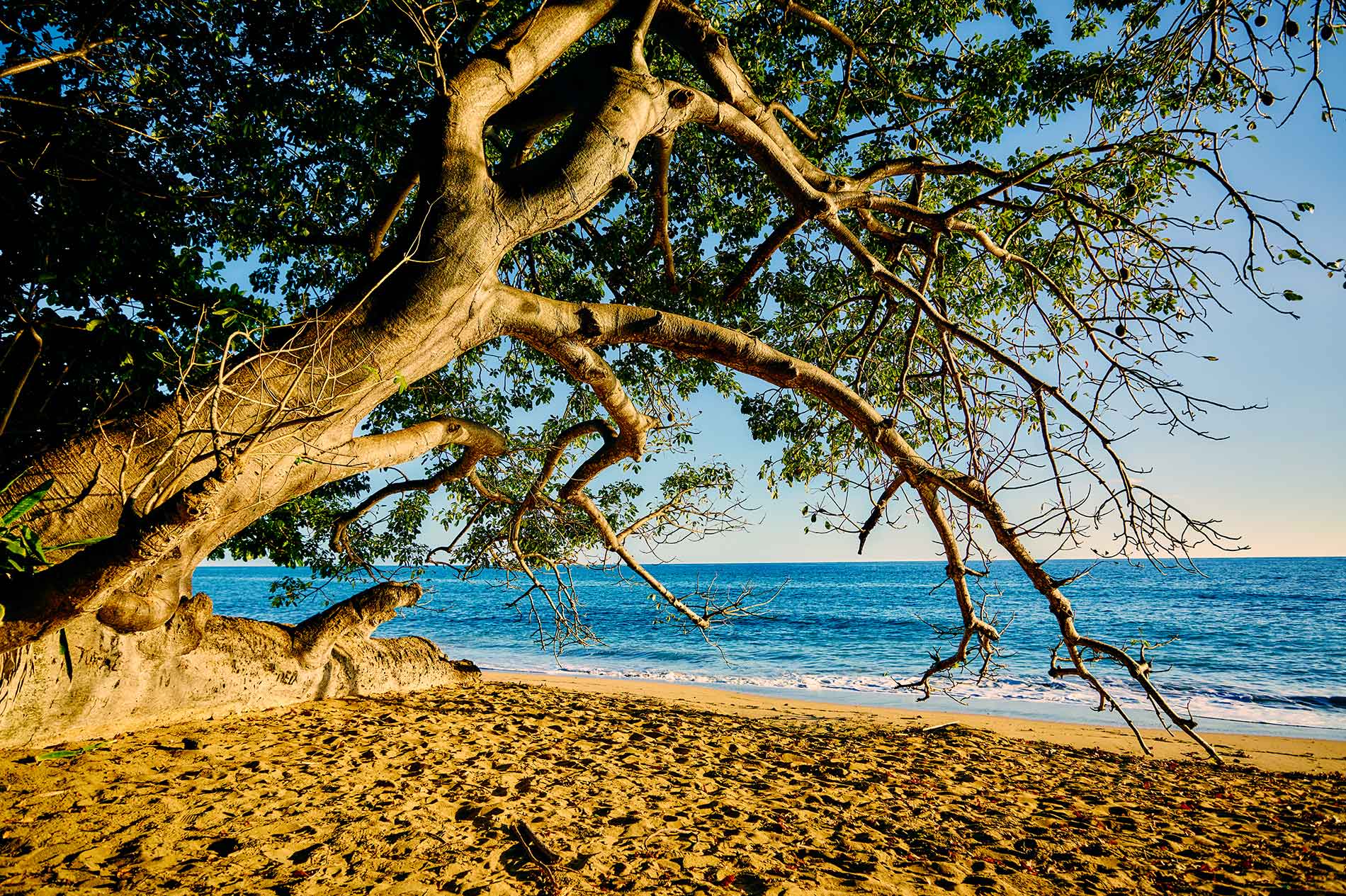 Baobabs, symbols of the coastal dry forest, emerge from both sides of the brushy vegetation. Mayotte has two species which are unique overseas – the white flowering African baobab and the red flowering Malagasy baobab, the latter of which is rarer. Makis – an adorable species of lemur – which make their presence felt with little cries, find refuge in these trees which appear to raise their roots up to the sky in a most unusual fashion.
Legend has it that baobabs are home to ancestral spirits (djinns). After coming to a black stony beach, you will tread the light sand of the magnificent M'tsanga Saziley beach and swim to the coral reefs alongside turtles. You will see the incredible "island of white sand" sparkling in the distance.