On the 24 June 2014, the USDK (Dunkerque Handball Grand Littoral team) enjoyed a day of activities in Réunion. The handball players adventured back to the origins of the homeland of their coach Patrick Cazal.
Between canyoning and caving, t
hey visited a lava tunnel.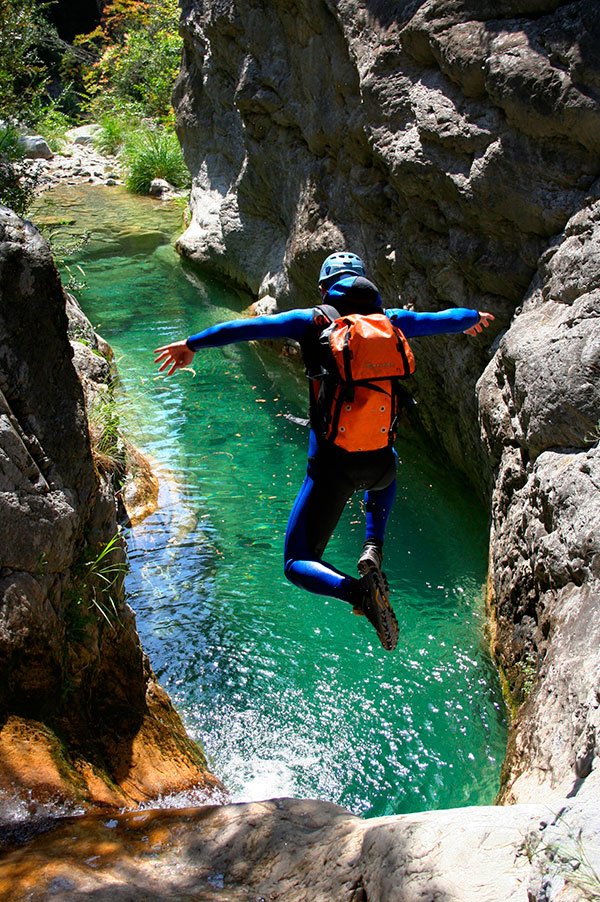 Following the gala match which was played at the Stade de l'Est stadium on 22 June, the Dunkirk players officially closed their season by stealing the title against the Kréopolitains (37- 30). After all that effort comes comfort – the handball players began their holiday on the island of Réunion with the Réunionnais Patrick Cazal as a guide.
An initial climb took the French champions to the Langevin river for a canoe cruise with Alpane and canyoning with Ric à Ric.
From waterfalls on toboggans, to jumping and diving, the handball players had great fun against the backdrop of the basalt roc of the white water ! An unforgettable experience, packed with sensations and emotions, which should leave behind everlasting memories for the athletes.
At breakfast time on the banks of the Langevin river, the Dunkirk players continued on their path to the lava flows of Saint-Philippe. After getting kitted out, they headed to a lava tunnel accompanied by guide Julien Dez for a true journey to the centre of the earth*. One by one, the players plunged into the volcanic cave, headlamp on. This visit gave them a glance behind the scenes – basalt stalagmites and stalactites, caverns, ochre-coloured walls, phantasmagorical spectres…
Between sporting activities, discoveries and intense and authentic experiences, the handball players experienced an emotional day – that is what the island of Réunion is all about!
*Jules Verne 1864