Lemuria hotel renovation
This week, Bruno Le Gac, General Manager of Le Constance Lemuria Hotel in the Seychelles, presented the programme of Lemuria hotel renovation. The program of the renovation of the hotel complex, costing 11 million dollars, to Alain St. Ange, Minister for Tourism and Culture. Le Constance Lemuria and its specially designed golf course opened 16 years ago and have remained one of the biggest hotel complexes in the country.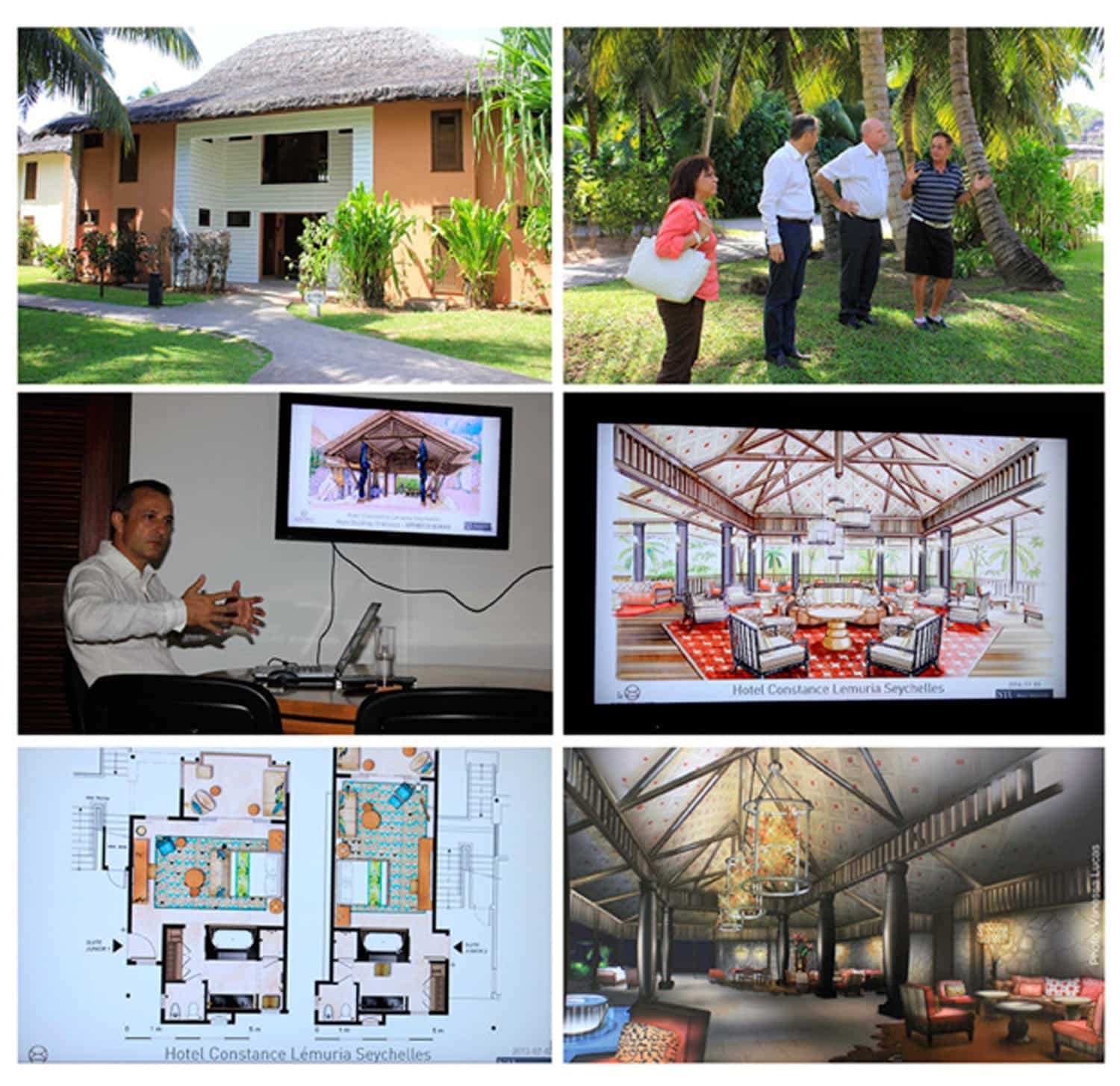 Guy Adam, one of the directors of the holding company to which the complex belongs, and Anne Lafortune, general secretary for tourism for the Ministry for Tourism and Culture, also attended the meeting. "We witnessed the beginning of the renovations and we were impressed by the hotel complex's explosion of colour," said Mr St. Ange when he was shown the first rooms being renovated. "When the hotel was built, varnished dark wood buildings with thatched roofs surrounded by plants and trees were very on-trend. Times have changed and our new concept will provide our hotel with an explosion of colour," said Bruno Le Gac, General Manager of the complex.
Mr St. Ange had carefully read the plans before visiting the first rooms, as part of the presentation given in the General Manager's office. He congratulated the owners and the management of Le Constance Lemuria on their investment. "Our tourism industry is doing well and you are sufficiently confident about the future to invest in your complex again. We're encouraged by your commitment to our tourism industry and we assure you that we will continue to support our partners in the private sector, both large and small, to ensure that they benefit from their investment in an industry which remains key to the Seychelles' economy," declared the Minister.
The renovations should be finished by November 2016.