The World Tourism Market event, held at the beginning of November in London, confirmed strong British interest in the Indian Ocean area.
London shop windows to welcome the Vanilla Islands.
The grouping of Comoros, Madagascar, Mauritius, Mayotte, La Réunion and the Seychelles are promoting themselves at WTM. The islands of Indian Ocean built some booths as advertising spaces to raise the awareness for the region. They are all searching to improve their performance in this market.
On the side of a fair, the travel agencies networks are the perfect targets when working in B2B and B2C ( Business to Business and Business to Consumer) at the same time.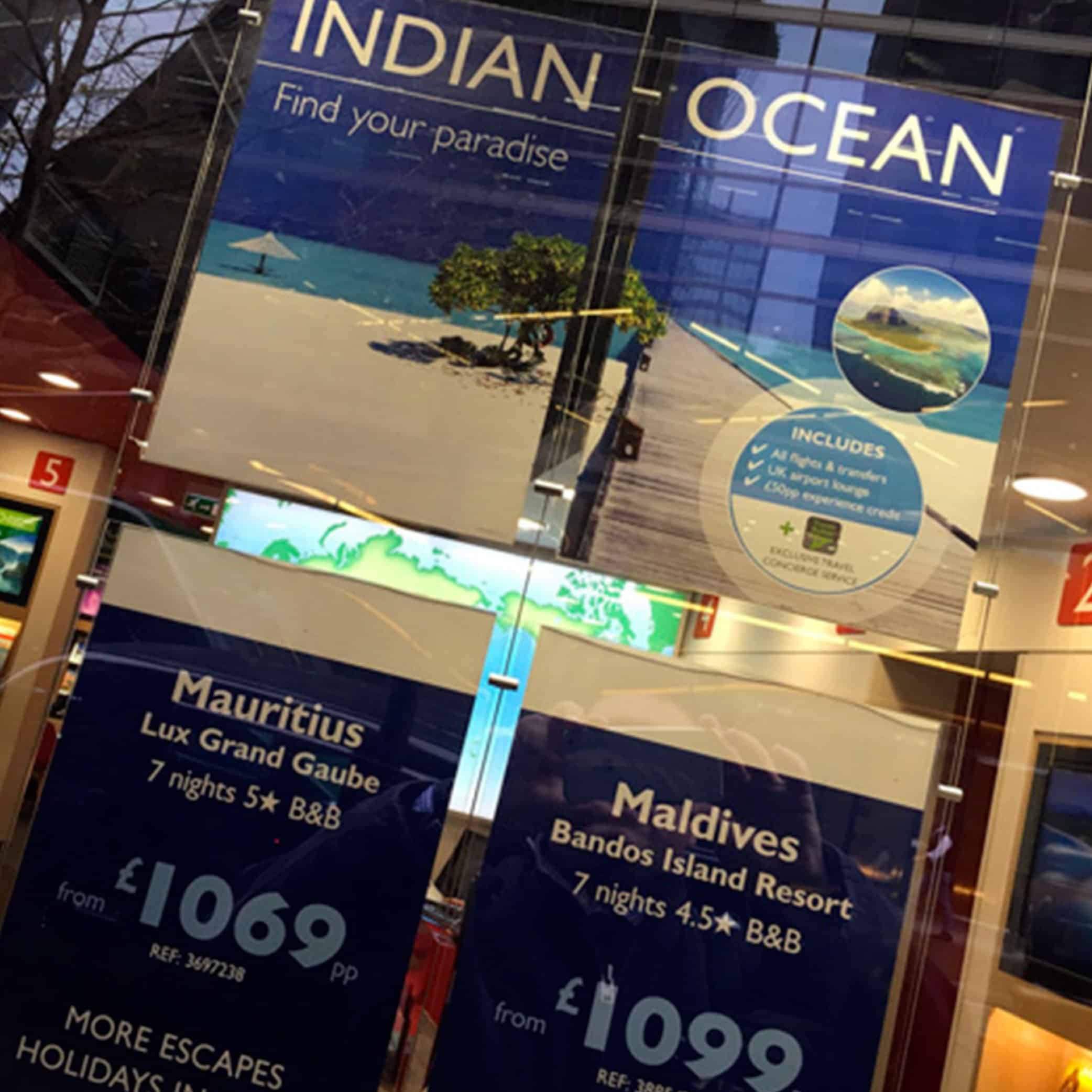 The rate of increase in the number of tourists from the United Kingdom is therefore very significant. This interest remains unwavering. This week, the Vanilla Islands enjoyed top billing in the window displays of travel agencies Virgin Holidays and Flight Center. Beyond the advertising provided, this confirms a real trend among travel agencies and indicates the high levels of sales to come over the next few months. The London shop windows are a first choice advertising spaces when to promote a destination.
The United Kingdom are a very important outbound market for Mauritius and the Seychelles. They want to keep their position and increase it. For Madagascar, Comoros, Mayotte and La Réunion the situation is not the same. These islands want to make a first step onto this market. This is why raising the awareness is important. It is the first move when trying to open a destination.