The National Tourism Board of Madagascar will attend the World Travel Market accompanied by his delegation, from the 3rd to the 6th of November, 2014 at ExCel London.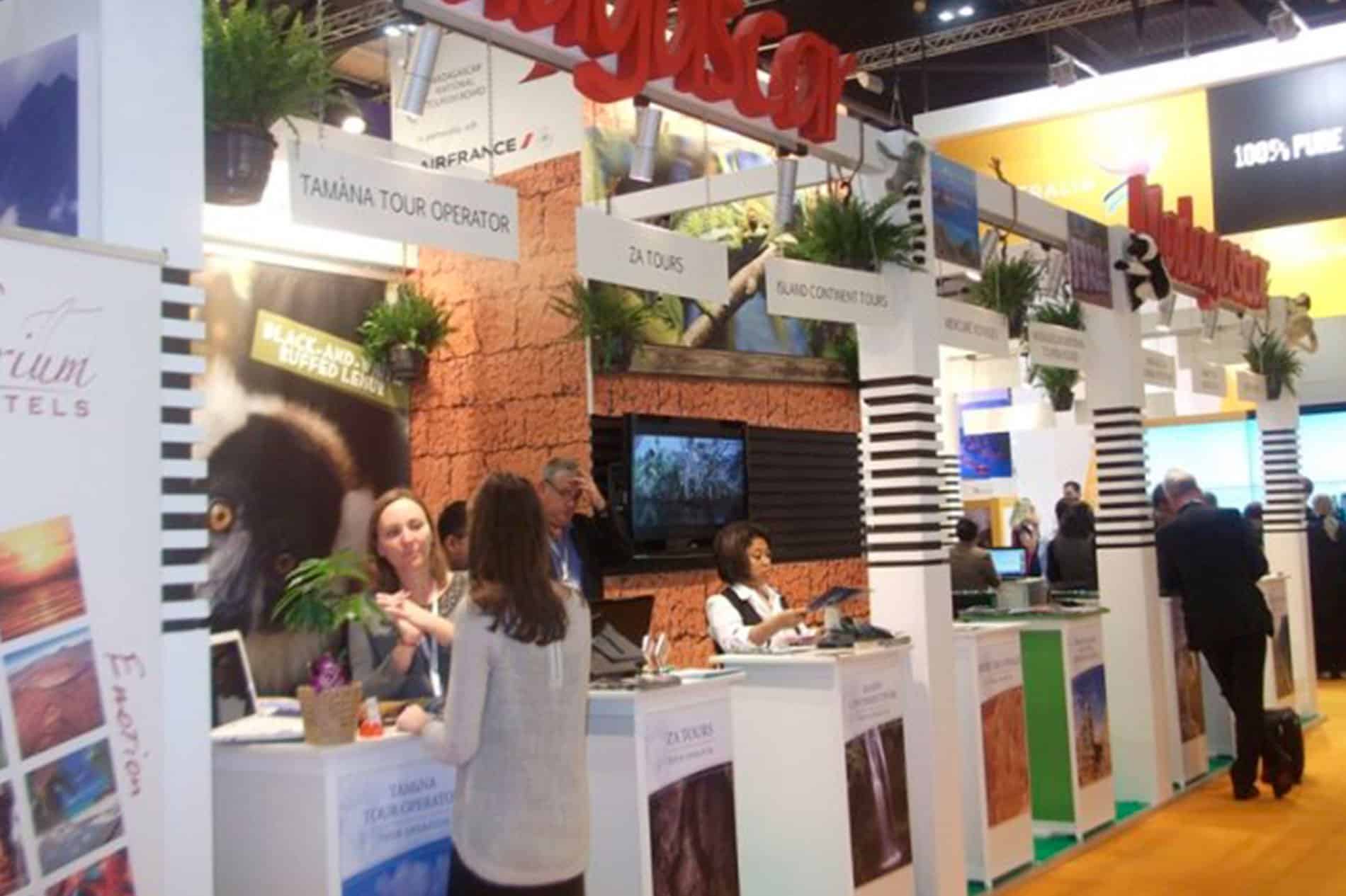 The National Tourism Board of Madagascar at the WTM 2013 ©ONTM
The World Travel Market (WTM) is a the leading global event for the travel industry, all professionals in the tourism industry will get a four-day business-to-business event presenting a diverse range of destinations and industry sectors to UK and International travel professionals. It is a unique opportunity for the whole global travel trade to meet, network, negotiate and conduct business.
The National Tourism Board of Madagascar wants to develop its European market and the WTM will gain immediate competitive advantage for the destination and stay abreast of with the latest developments in the travel industry. In 2013, the number of visitors from the United Kingdom was 2.4%, a rate the National Board wants to see increase.
The ONTM will be accompanied by a Malagasy delegation: Go Travel Madagascar, Discover Madagascar, Kijana Tours, Relais Des Plateaux, Air Madagascar, Island Continent Tours and Madagascar Tourism Expeditions.
Join Madagascar at the stand AS315