The inaugural Air Seychelles flight linking the Seychelles to Madagascar landed in the early afternoon of Wednesday 03 December at Ivato Antananarivo International Airport. There are now regular direct flights between the capitals, Antananarivo and Victoria. The Seychelles airline plans to put on two flights a week to the Great Island, on Wednesdays and Saturdays, using an Airbus A320 with capacity for 16 business class passengers and 120 in economy class.
The Wednesday and Saturday flights take off from the "coco-fesses" archipelago at 9:20am, arriving at 10:55am on the Great Island, and leaving Madagascar at 3pm to land at 6:35pm.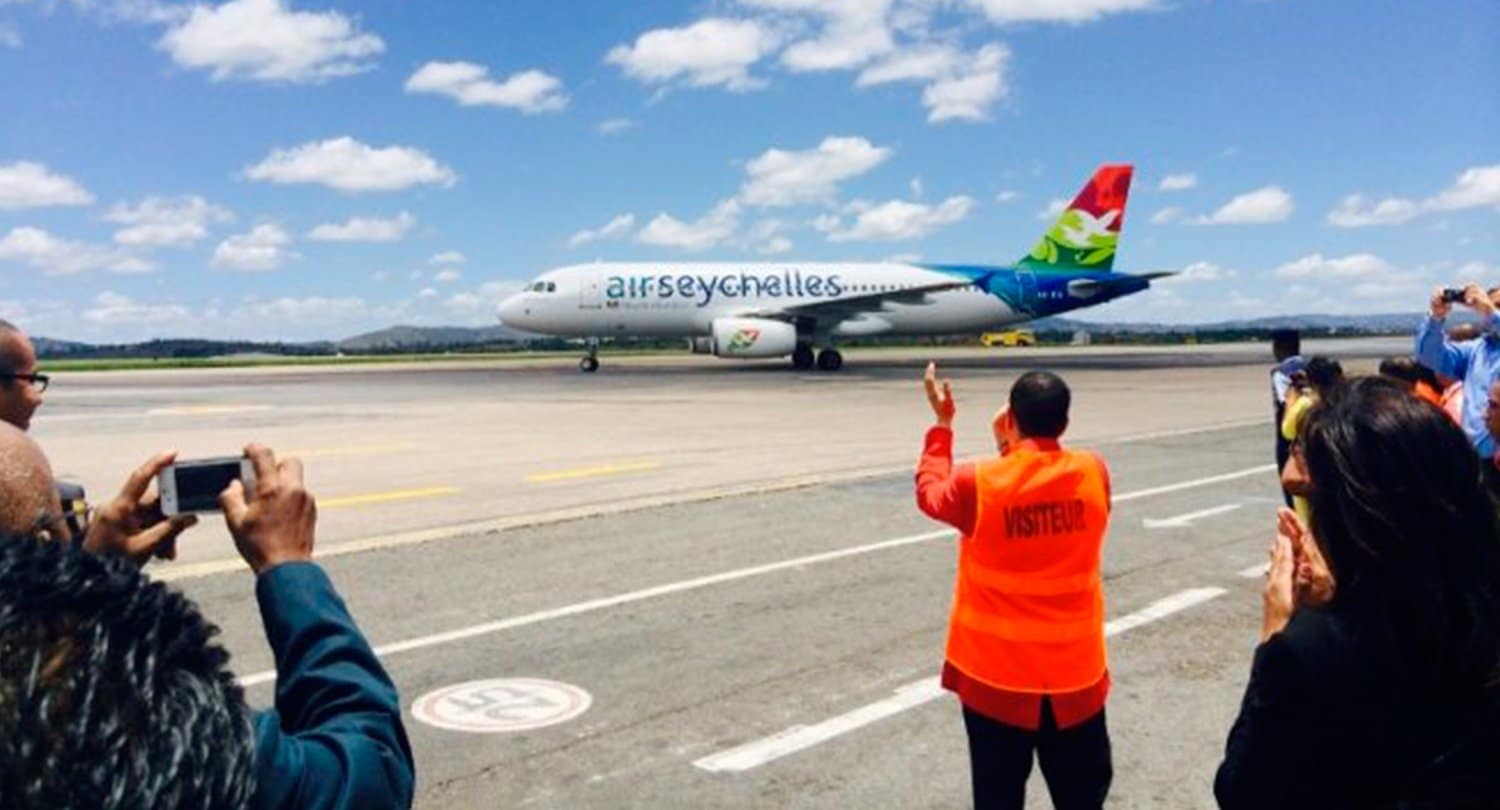 Arrive by air to Ivato, Madagascar from the Seychelles
CONNECTION BETWEEN THE VANILLA ISLANDS
The opening of this line contributes to improving the visibility and the accessibility of the Vanilla Islands through the Air Seychelles international network which serves the Middle East, Europe and Asia – an air hub which the destination can use. "This connection brings the two Vanilla Islands closer together", said the Commercial Manager of Air Seychelles, Mr Justin Gosling – an opportunity for the two islands to renew their friendship. These flights will also promote exchange between the islands, in terms of trade, culture, and – first and foremost – tourism.
"MADAGASCAR WILL RISE TO THE CHALLENGE"
The Madagascan Minister for Tourism, Ramarcel Benjamina Ramanantsoa, shared his enthusiasm, alluding to the opportunity that this new air link between the Seychelles and Madagascar represents for the Great Island. This is good news ahead of Madagascar's presidency of the Vanilla Islands on 18 December, during the Vanilla Islands event on Réunion -Liberté Métisse Festival. He added, "This is proof that today Madagascar is moving forward and is re-establishing itself on the map, Madagascar wants to contribute to links between all of the islands of the Indian Ocean, even further afield that the Vanilla Islands, [… ] Madagascar will rise to the challenge of air transport and its development challenges, and tourism will play a part in contributing to an increased rate of economic growth"
Moreover, travellers will also benefit from this direct link between the 2 islands, since from now on, the flight will be quicker and the fares more affordable. Furthermore, the company plans to offer the public promotional fares to mark the occasion. Whether coming from Madagascar or the Seychelles, travellers are able to discover the beauty and the wealth of these countries with increased flexibility, through new package offers which will be available very soon.
In order to be closer to its customers and to better meet its requirements, the Seychelles company has opened an agency in Analakely, right in the centre of Antananarivo.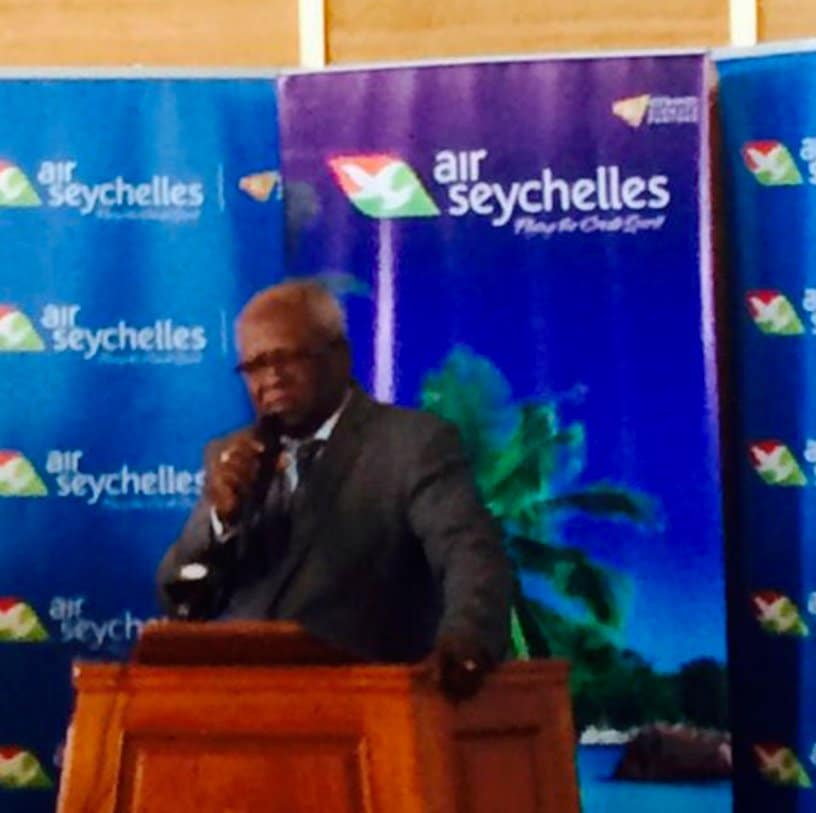 Minister of Tourism of Madagascar, Ramarcel Benjamina Ramanantsoa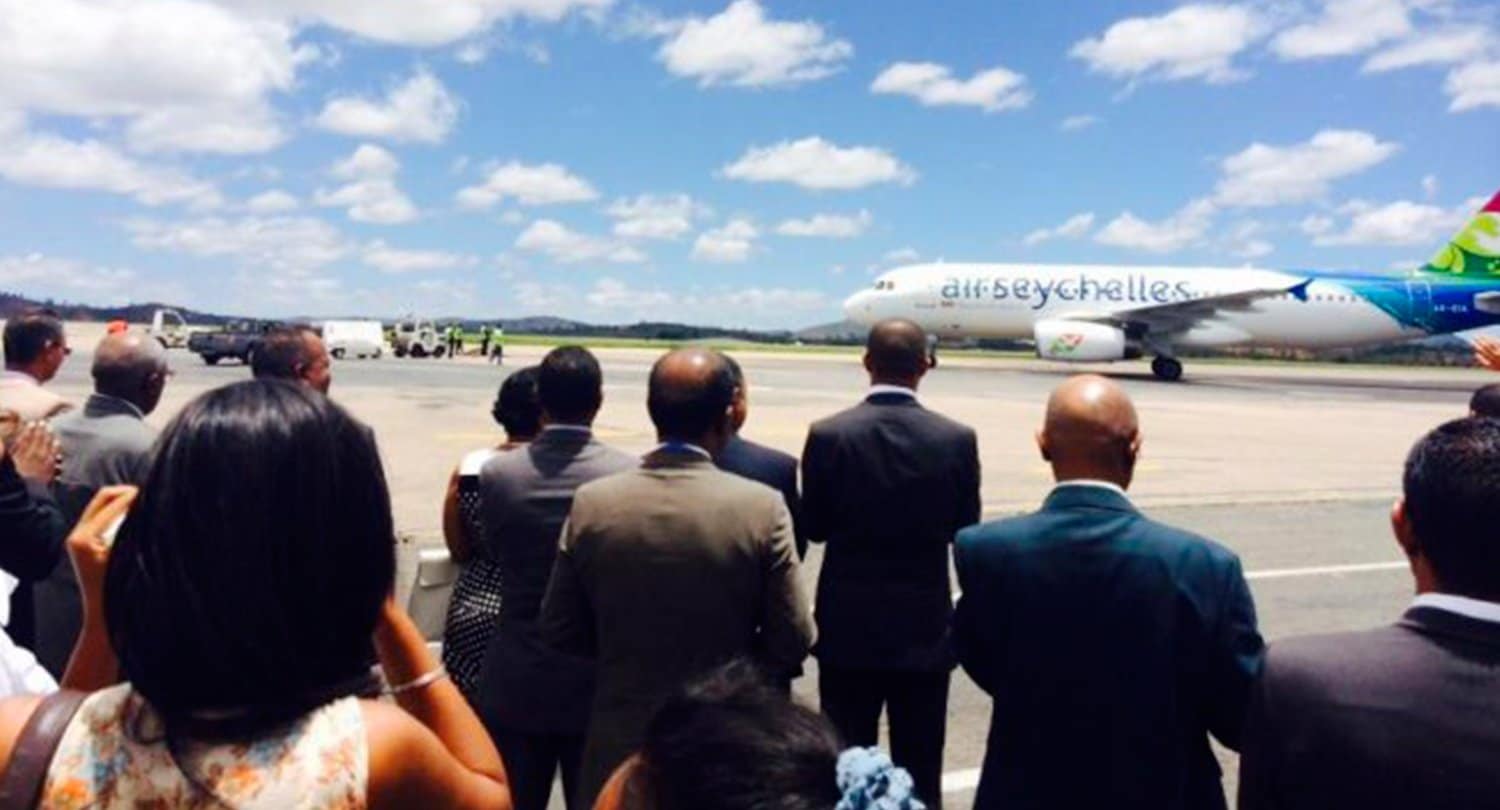 Air Seychelles in Madagascar