Madagascar UTOP Trail
An the initiative of UTOP (Ultra Trail of Madagascar's highlands) with the support of ORTANA (Analamanga Regional Tourism Board). The Madagascar Utop Trail event will be a good opportunity for hikers lovers to not only challenge their performance but also to discover the region.
It will take place from 06 to 08 May 2016.
The Trail running is a sport-activity which is growing very quickly in the world of sports.
Most of the time they take place in mountains, in nature, off the roads. The Indian ocean is the perfect place to practice this activity. After Reunion island and Mauritius, Madagascar is now entering the world of trails, short, long distances and ultra long distances.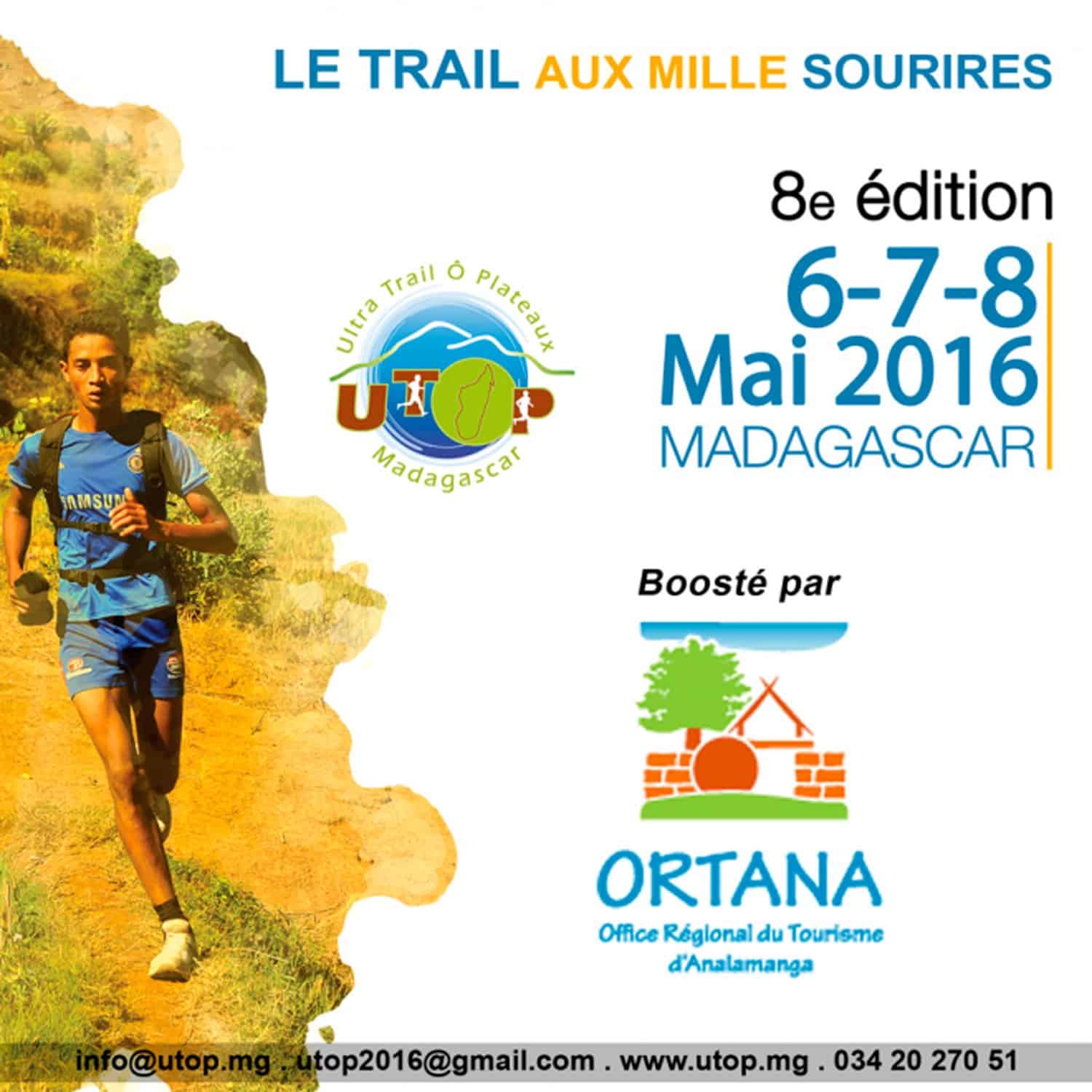 FOR THIS NEW EDITION, FIVE TRAILS ARE AVAILABLE
Ultra-Trail : + 5000 positive altitude change. Departure at midnight in Mandraka, via Mantasoa Lake to reach Antananarivo ;
Semi : 65km and 2760m positive altitude change. Departure at 6h00 in Mantasoa Lake ;
Trail : 30km, 900m positive altitude change. Go by bus to Carion, return until Ambatobe ;
Fun Run : Only 10km ;
Zaza Fun Trail : 4,5 km, 175m+/- positive altitude change
Registration are open since 1st November 2015 until 1st April 2016 in ORTANA Information Desk.
For more information
www.utop.mg
info@utop.mg; utop2016@gmail.com
Tel : 034 20 270 51