The Seychelles Minister for Tourism and Culture, Alain St.Ange accompanied by his Principal Secretary for Tourism Anne Lafortune visited the cruiseship, Ocean Princess. The compagny is renowned for sailing some of the most exotic destinations in the world. Ocean Princess docked at Port Victoria. Days after Seychelles had welcomed three other cruises ships namely the MS INSIGNIA, MS NAUTICA and the MSC SINFONIA.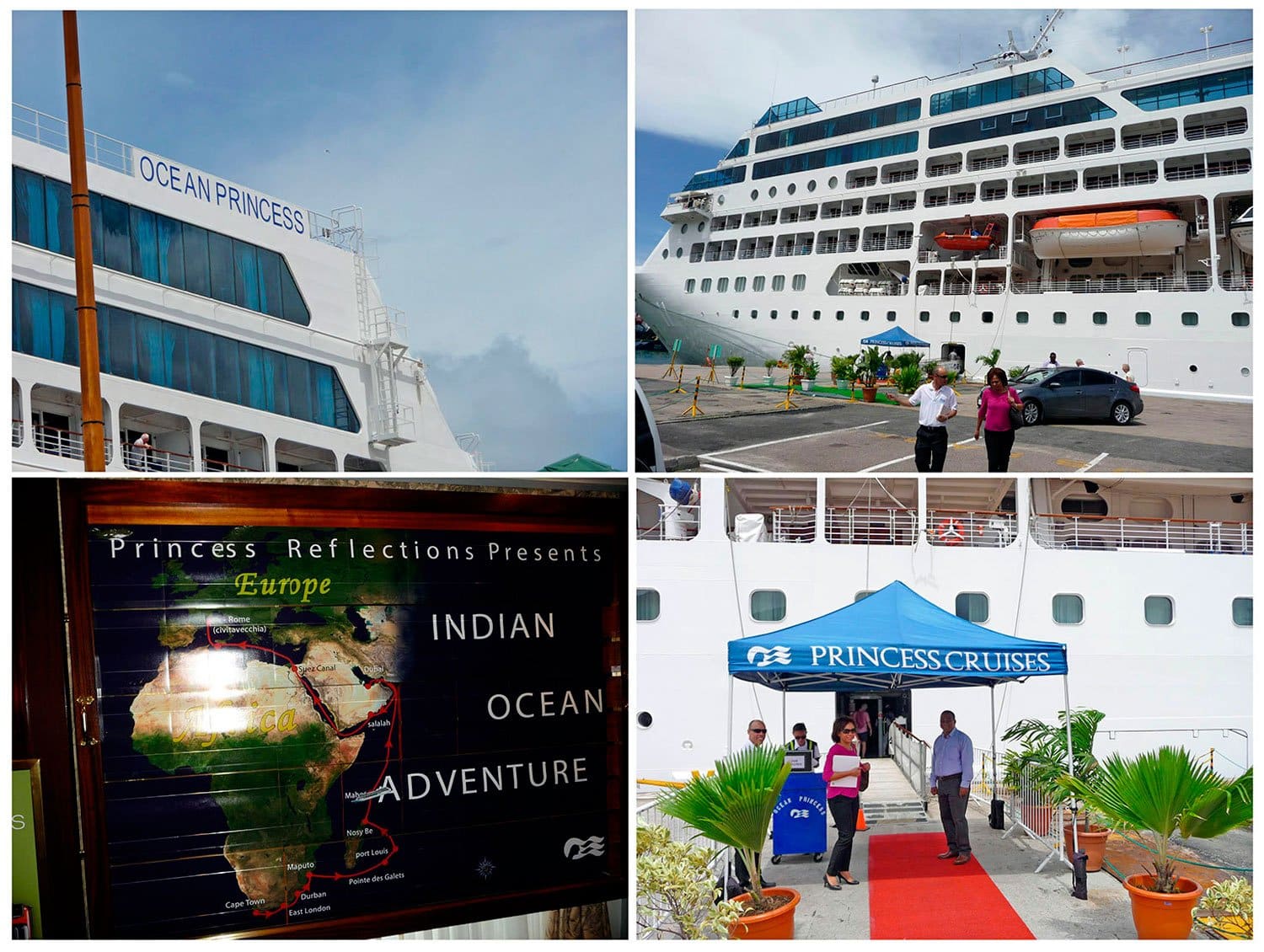 Minister St.Ange was accompanied on his courtesy call to ocean princess by the CEO of Seychelles Port Authority. Apart from The Lt. Col. Andre Ciseau, his Director for Business Development, David Bianchi was in the delegation.
A tour was organised by Captain Mr. Juresko Mario to give the delegation a first hand view of the different facilities available on board. Apart from deluxe amenities you'd expect from a first class hotel other facilities include the Lotus Spa and Fitness Center, Casinos, elegant restaurants, duty-free boutiques and swimming pools which are made available for the amusements of their guests.
The Ocean Princess arrived in Seychelles with 619 passengers. This courtesy call on the ship by Minister Alain St.Ange is now part of the tourism strategy of the country. "Welcoming the Ship's Captain and Hotel Director is part of the welcome we now provide. Cruise Ships are an important niche market for our tourism industry. Through our one-to-one discussions on board we are always looking at ways and means to improve the passengers experience in Seychelles" said the Minister. He also congratulated the working partnership his Ministry enjoys with the CEO of the Port Authority.