The new mobile kiosk will be transported as the triporteur (a cargo bike specially designed for tourist information offices by the French company, Tripwagon) arrives on La Réunion at the Office de Tourisme de l'Ouest following its successful deployment at forty other tourist information offices in mainland France and Canada.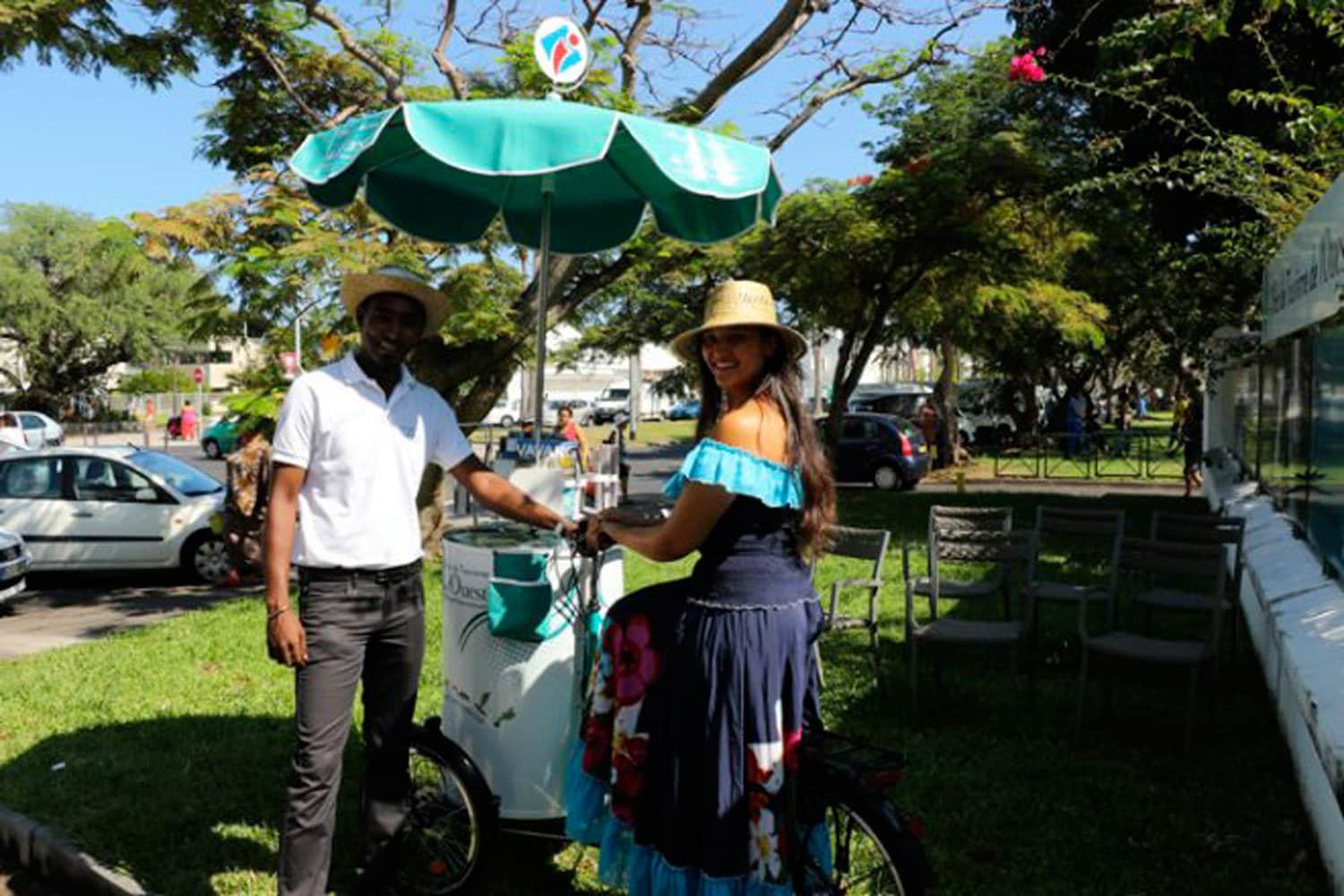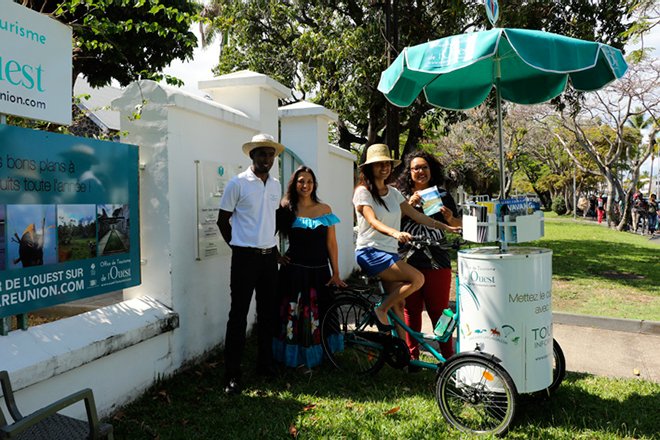 This silent, environmentally friendly vehicle has a vintage, custom design in the colours of OTI Ouest, and it will be located at the territory's most popular visitor hotspots : street markets, beaches, and major tourist attractions.
The Office de Tourisme de l'Ouest currently welcomes 37,000 visitors per year at its tourist information offices, equivalent to a tenth of all tourists who visit La Réunion each year. The trend is essentially the same in mainland France, where a nearly identical proportion of visitors engages with tourist information offices.
In order to grow and adapt to the needs of tourists and tourist attractions, it is important that the Office de Tourisme reaches out beyond the four walls of its offices and meets with visitors where they stay and at the places they visit.

The triporteur is ideal for this purpose : it is both friendly and unusual, allowing us to get right up close with visitors. It also attracts attention so that it becomes a feature in its own right.
Above all, it is a highly functional tool : it is equipped with a fully working information desk with space for brochures, and supports a tablet computer that is of course connected to our website and its online booking facility.
Our accommodation advisers and our sales team will be in attendance each Friday at the Saint-Paul street market, one of the West Coast's leading tourist destinations, from mid-December onwards, reflecting the importance of engaging with tourists and locals face-to-face in order to create contacts and stimulate business.
This investment also marks the completion of the enterprise quality process put in place by the Office de Tourisme de l'Ouest with the aim of achieving a category one rating. High-quality services are a requirement to achieve this, and our presence on the ground with this new cargo bike will strengthen our strategy by enabling us to greet our visitors even more effectively.