On Saturday 29th August 2015, the restaurant Les Sales Gosses in Saint Pierre, Réunion will host the L'Expo exhibition by Omouck and Sainge, two graffiti artists from Réunion who are exhibiting work which they have created together for the first time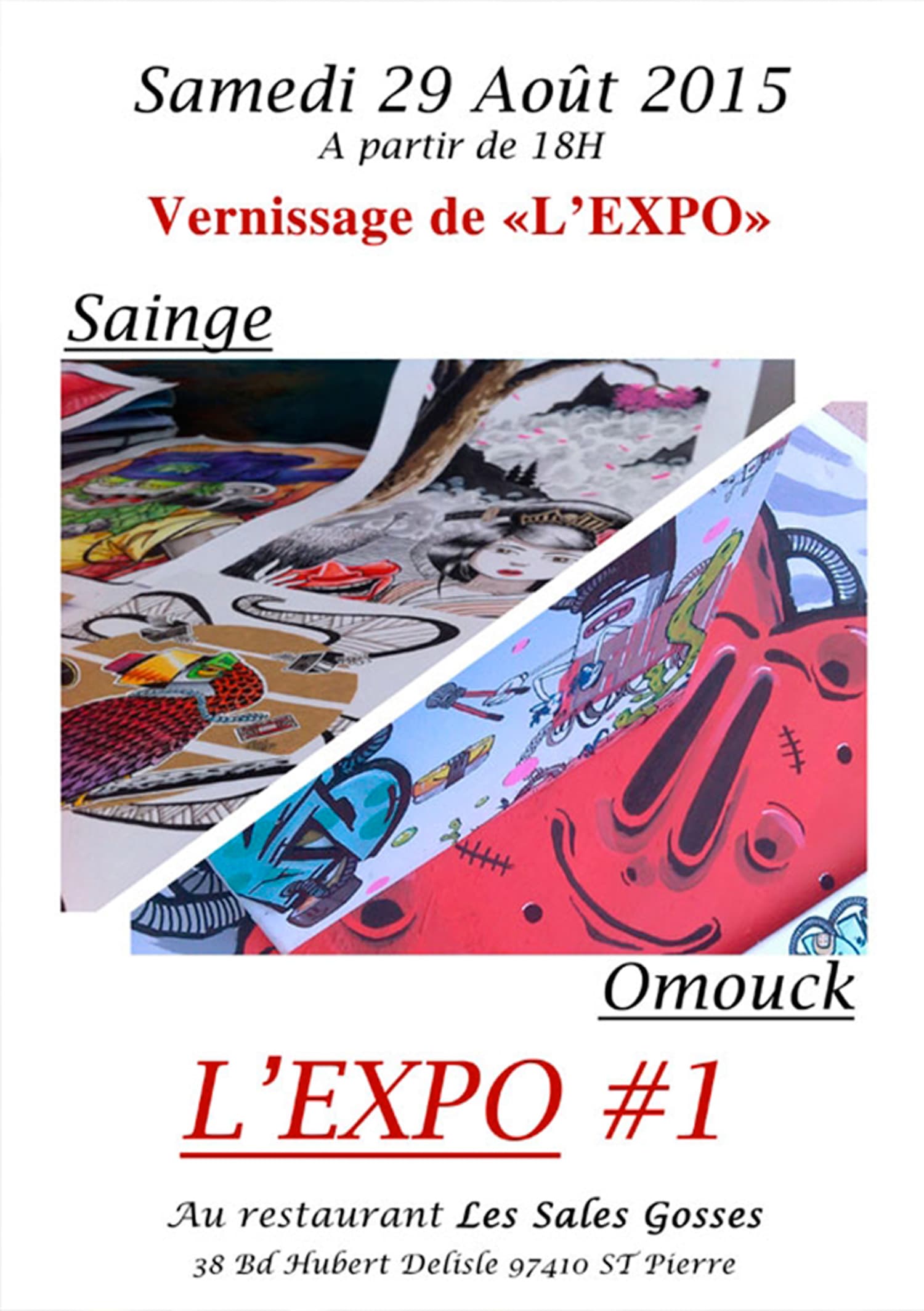 Sainge is a painter, graffiti artist and graphic illustrator. He studied 2D and 3D animation for films and then worked on creating animations for monumental projections. Today, he earns a living from his passion for art by creating decorative frescoes in people's houses and workplaces and by sharing his expertise as part of graffiti workshops across the island. For his first exhibition, Sainge has created an installation which represents his world, combining urban culture and his own imagination.
Click here to view his Facebook page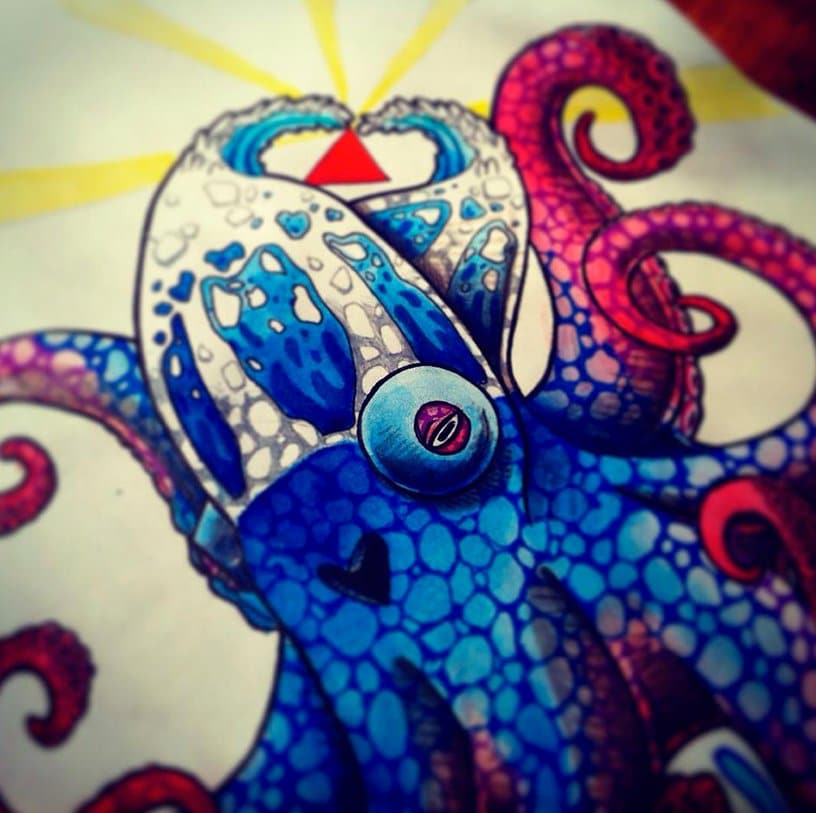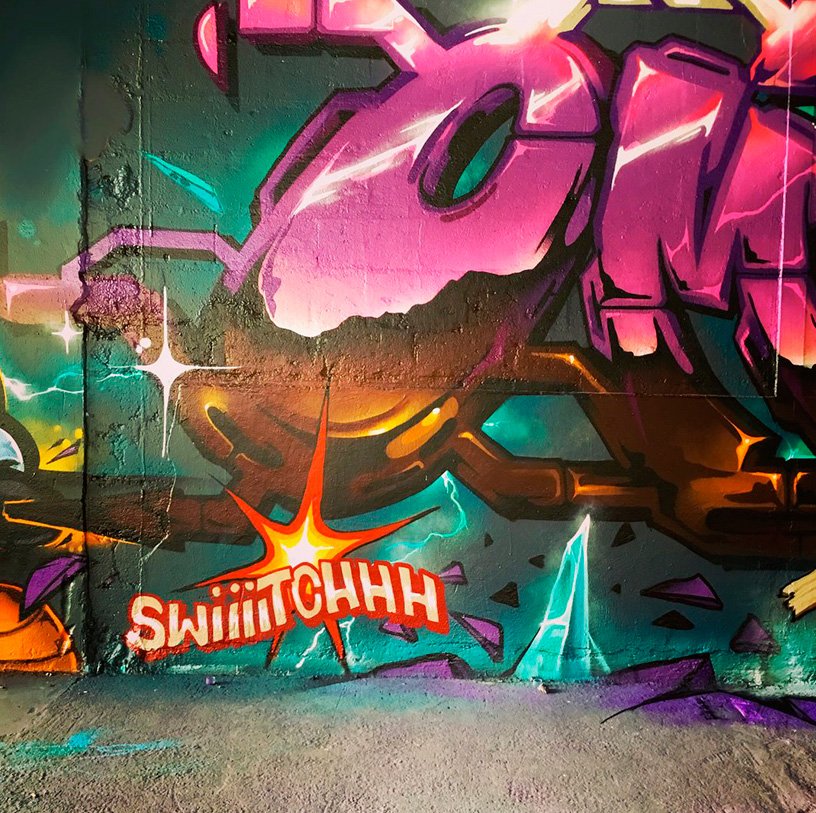 Omouck aka Tom Gallagher has been a street artist for fifteen years. Originally from the Paris suburbs, he now lives in Réunion.
He showed an aptitude for art and the world of colours at a young age and studied wall painting and interior design which helped him with his gigantic fresco projects. His style has changed and matured as he's met different artists over the years. Inspired by the world of comics and American cartoons of the 80s, Omouck stands out with his wacky characters and mechanical graffiti.
His work changed in 2012. The manual, creative side encouraged him to go further; focusing on the voluminous nature of his work, he plays with materials (wood, sculpture, etc.) to bring his characters and his graffiti to life. He makes a living from his two passions: working as a tattooist, since last year, and as a painter (paintings, drawings, orders from individuals and collaborations with clothing brands).
Omouck has created two entirely different worlds:
a world of street art with "wired" graffiti and recurrent characters (sushi, planets, hearts, etc.)
an area focused on tattoos, another of his passions, with black and white tattoo flashes (birds, flowers, lettering)
The two artists' collaboration is the result of their desire to touch the audience by sparking a reaction, inspiring laughter and appealing to their imagination.
PROGRAMME FOR THE EVENING
From 6pm to midnight :
Temporary installation on the evening of the exhibition, presenting the artistic worlds of each artist with a wall of graffiti and a tattoo parlour feel.
Illustrations on A3 and A4 paper
DJ set with DJ Terry Laird
Canapés and drinks