426,210 fans of Réunion have now liked Réunion Island Tourism's Facebook page since it was created. To coincide with the Christmas and New Year celebrations, Réunion Island Tourism may turn your dream into a reality from 2 December 2015 as it gives away an incredible holiday to Réunion ! You have until 28 December to enter the draw and try to win a tropical holiday.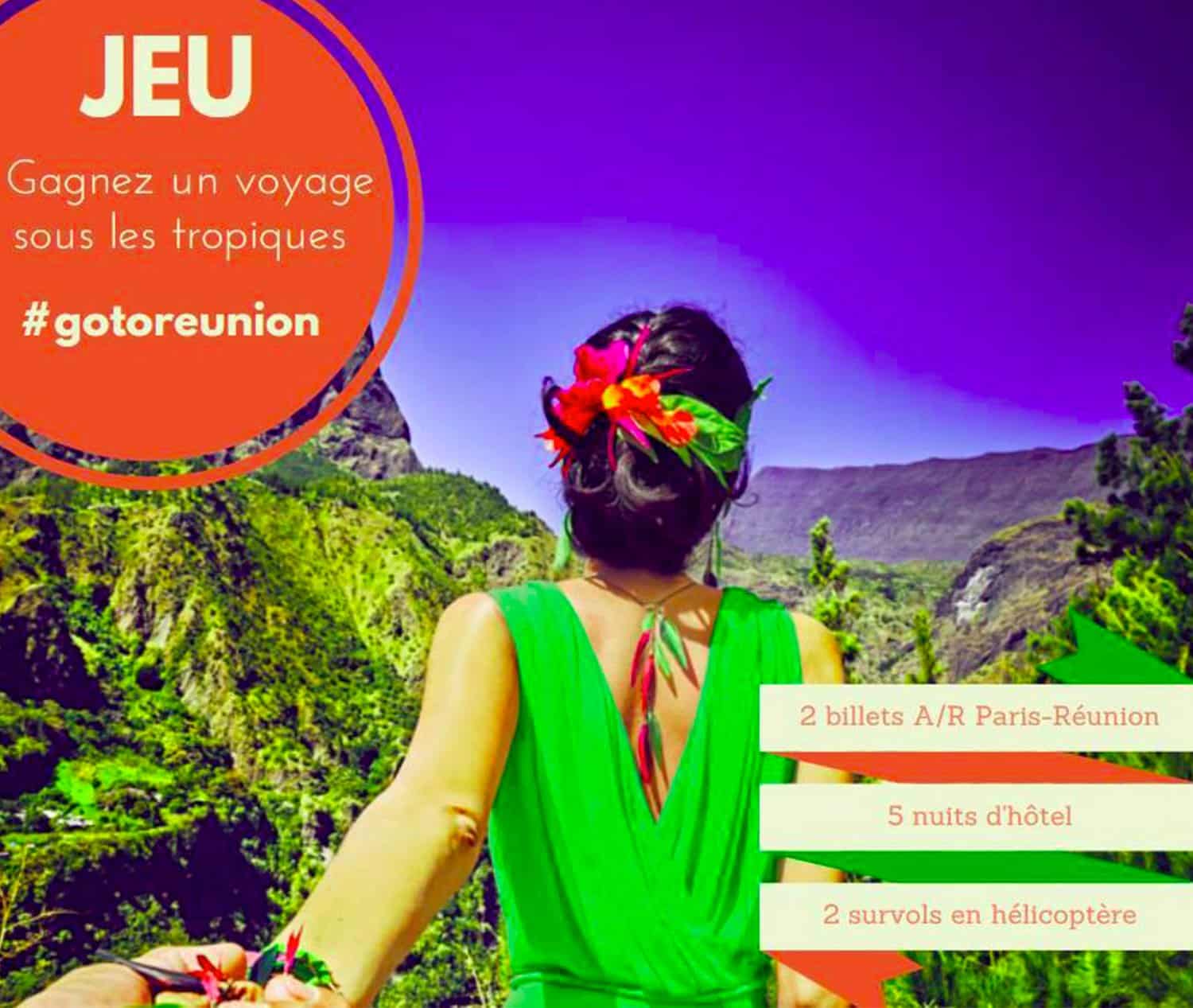 Is it your dream to visit Réunion to relax on its white and black sandy beaches, to immerse yourself in its cultural heritage and the Creole way of life, to enjoy a unique hike to see its Piton volcanoes, calderas and ramparts (recognised by UNESCO as a World Heritage site) or to explore one of its 34 biodiversity hotspots? Réunion Island Tourism is giving away an unforgettable holiday to Réunion!
From 2 to 28 December 2015, you have the chance to win an unforgettable holiday to Réunion. All you need to do is go to the Réunion Island Tourism Facebook page at the following address http://www.facebook.com/ReunionTourisme and follow the instructions:
It couldn't be simpler to take part in the competition:
1. Go to the competition page
2. Click on the "Like" button;
3. Accept the permissions requested when installing the application for the draw
4. Click on the button to participate.
Christmas is coming early to Réunion! You may be the lucky winner of a dream trip which includes two Paris/Réunion/Paris flights with Air France, a hotel stay and a helicopter flight with Hélilagon. #gotoreunion
PARTNERS :

Air France => http://www.airfrance.fr/
Hélilagon => http://www.helilagon.com/