The Top Award by the Luxury Travel Guide of the Country Destination of the Year went to Seychelles. The Certificate for this tourism award was presented during the World Travel Market (WTM) in London to Minister Alain St.Ange, the island's Minister responsible for Tourism and Culture by James Drakeford, the Editor in Chief of the Luxury Travel Guide in the presence of H.E. Marie Pierre Lloyd, the Seychelles High Commissioner accredited to the United Kingdom, Bernadette Willemin, Director for Europe for the Seychelles Tourism Board and Tinaz Wadia, the Seychelles Tourism Board's Country Manager for the United Kingdom.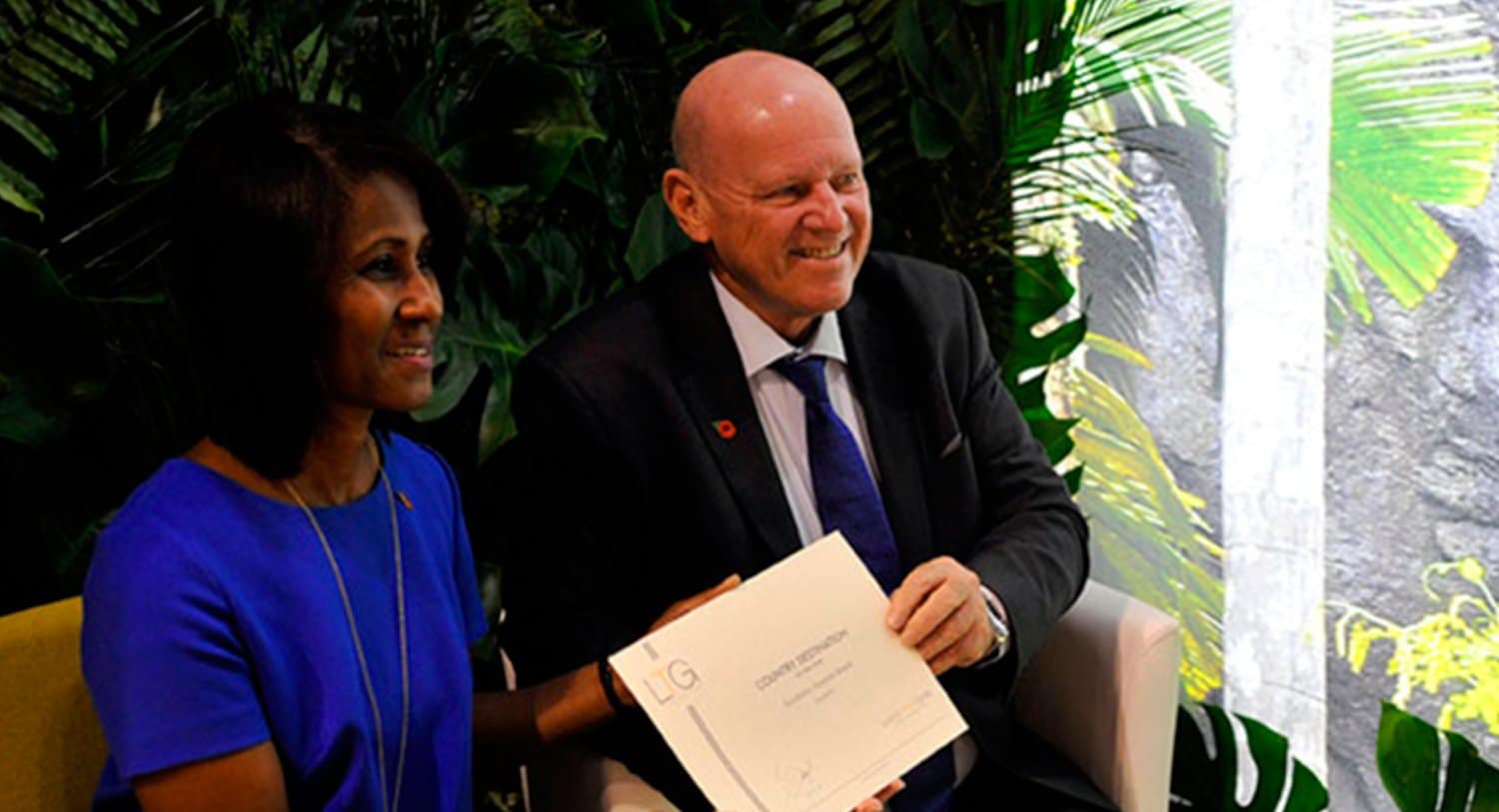 On the right, the ministrer of Seychelles Alain St.Ange
"This is a real honour for Seychelles. We know we are and that we remain the idyllic tourism destination because we are not a mass market holiday destination but instead promote our islands for what we call personalised tourism. Country Destination of the Year Award for us is also the freedom and diversity our islands offer to our visitors. Diversity of islands where Seychelles has both mountain clad granitic islands and also the flat coral islands. On the other hand Freedom is the concept where visitors live outside their hotels and resorts experiencing the beauty of the Seychelles and not stuck for break, lunch, afternoon tea and dinner in the one hotel on what is now the all-inclusive packages.
Seychelles and every Seychellois today believes in also protecting what we have been blessed with and to be remembered as good custodians of what we have inherited. This is why our islands are today certifying hotels and resorts with Sustainable Tourism Labels when they qualify as true partners of the Government in its environment protection drive" said Minister Alain St.Ange as he received the Country Destination of the Year Award at World Travel Market (WTM) in London.