World Music Day: the Piton de la Fournaise plays its symphony! "The show lasted for almost 20 hours. On Saturday 2014, between 1:35am and 9:09pm, the Piton de la Fournaise erupted". See the volcanic eruption on video in these articles: buzz.re etzap.re.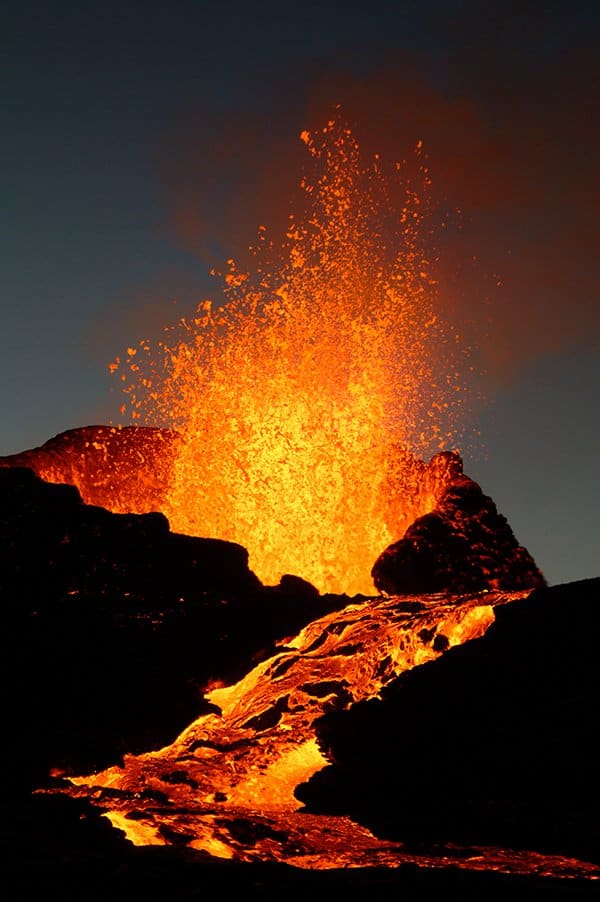 The Piton de la Fournaise started to erupt on Saturday 21 June 2014 at 1:35am. The lava flow was on the east south-eastern side of the massif.
Following over three and a half years of inactivity, the Fournaise, the most frequently visited tourist site on the island, awoke and put on its spectacular performance, unique in the Indian Ocean.
The eruption began at 1:30am, on the eastern side of the volcanic slopes, inside the caldera, thus posing no danger to the population or visitors. This emblematic site of Réunion, located in the area listed as a the UNESCO world heritage site, attracts and enchants its fans with its stunning landscapes and lunar scenery.
The Piton de la Fournaise, born 500,000 years ago, peaks at 2631 metres. It formed on the eastern side of its elder, the Piton des Neiges, roof of the Indian Ocean. These two volcanoes constitute the volcanic massif of Réunion. Among the world's most active volcanoes, the Piton de la Fournaise is a Hawaiian volcano.
It is the most studied and monitored volcano by the scientific community and by the volcano observatory.
By prefectoral order, the State services have closed all paths providing public access to the upper part of the caldera. However, lava flows are visible either by helicopter, microlight or from the coast of the Grand Brûlé and from Bois Vert, for experts.
Not wanting to let the whales coming to flirt with our coasts steal the limelight, the Piton de la Fournaise is inaugurating, for the first time, the opening of the "Cité du Volcan" museum, in early July.