THE FORMER BRITISH PRIME MINISTER ON HOLIDAY ON THE ISLAND OF LA DIGUE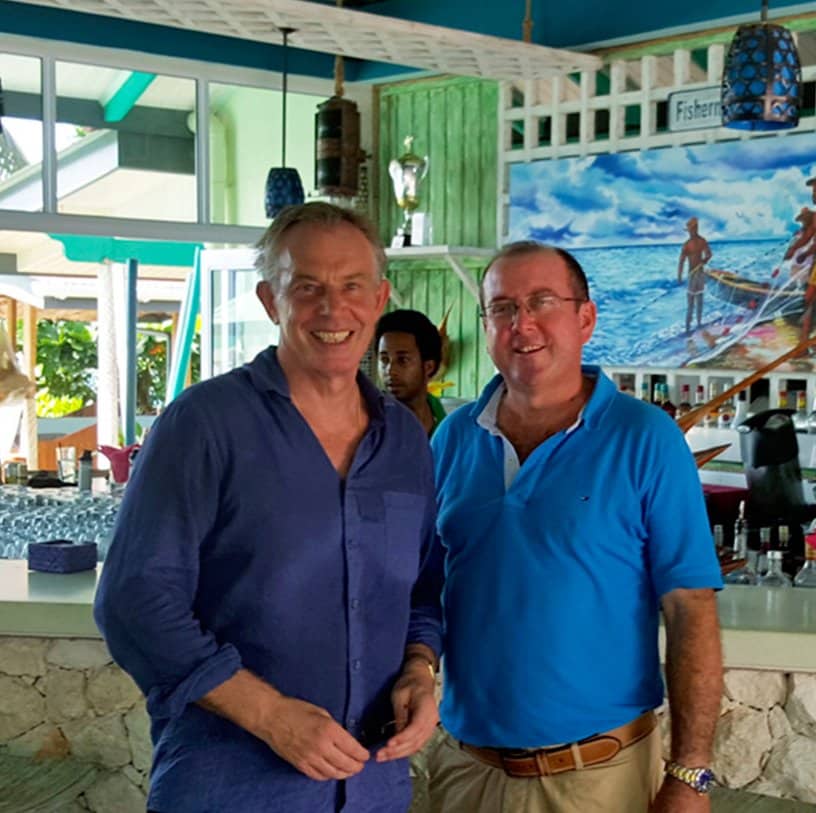 Tony Blair and Carl Mills
The former British Prime Minister was seen at the "Fish Trip" restaurant on the island of La Digue in the Seychelles. Carl Mills, one of the owners of the restaurant, was lucky enough to take a photo with him.
Tony Blair spent time on holiday in the Seychelles when he was Prime Minister of Great Britain. This time, it was a visibly more relaxed Tony Blair who enjoyed the sights and sounds of these spectacular Indian Ocean islands which are so popular with visitors. "It's definitely Tony Blair and he travels all over the islands during his holidays," said a British couple visiting La Digue for the day.
The island of La Digue is very popular with holidaymakers to the Seychelles. The island is in the process of becoming the Seychelles' top environmental destination. Battery-powered golf carts have been introduced recently to offer more environmentally friendly transport. The government also modified its latest budget to remove the import tax on bicycles, a popular means of transport on the island.