VALENTINES DAY IN REUNION
On 14th FEBRUARY. A brief overview of what Réunion has to offer fans of romance. A valentines day in Reunion Island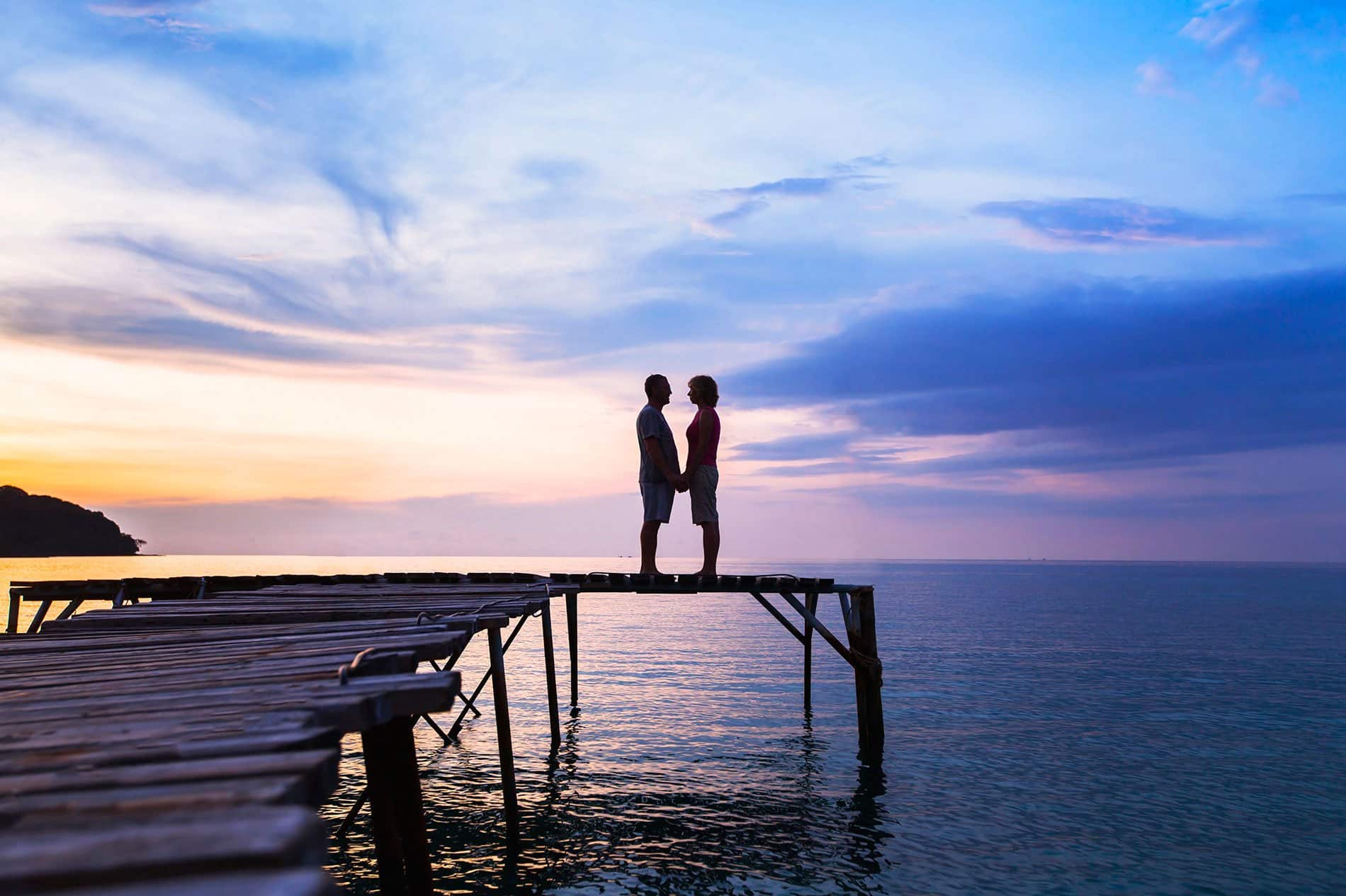 Réunion's hotels offer a wide range of romantic accommodation you'll love (http://www.reunion.fr/planifier/ou-dormir). You can also enjoy a romantic dinner in hotels with a restaurant. The island's restaurants (http://www.reunion.fr/planifier/ou-manger) will be creating special Valentine's Day menus to treat couples' taste buds.
For real romantics looking for something original, a sunset cruise is for you! For the more adventurous among you, proclaim your love while enjoying a brightly coloured tropical cocktail to rival the beautiful sunset over the ocean. Couples can also enjoy a trip around the lagoon in a transparent kayak, discovering the fauna and flora of the Indian Ocean.
For anyone who suffers from sea sickness, there are plenty of other activities to enjoy on terra firma and in the air (http://www.reunion.fr/planifier/voir-faire/loisirs#!/page/1). What woman hasn't dreamed of seeing her Prince Charming ride towards her on a beautiful white horse? What man doesn't want to proclaim his feelings for the love of his life? This symbolic day for those in love is the perfect opportunity to offer your other half a horse ride on the beach or through the incredible landscapes of La Plaine des Sables. Does love give you wings ? Take a helicopter flight over the island for an unforgettably romantic experience as you gaze down on the Pitons, calderas and ramparts, recognised as World Heritage sites by UNESCO. If you want to treat yourself, the island has numerous spas where you can get away from it all with a couple's massage or by relaxing in a bubbly jacuzzi (http://www.reunion.fr/planifier/voir-faire/bien-etre#!/page/1). And if you really want to make your mark, create a customised scent for your other half, made using some of the fragrances distilled from the aromatic plants which grow all over the island.
HAVE YOU MADE YOUR CHOICE ? What are you waiting for? Réunion is a treat for the senses: the perfect place for a romantic getaway.