THE FIRST VANILLA ISLANDS GOLF CUP, DESIGNATED AN OFFICIAL VANILLA ISLANDS EVENT BY THE ISLAND OF MAURITIUS, WILL TAKE PLACE ON 9TH AND 10TH OCTOBER AT THE ANAHITA RESORT.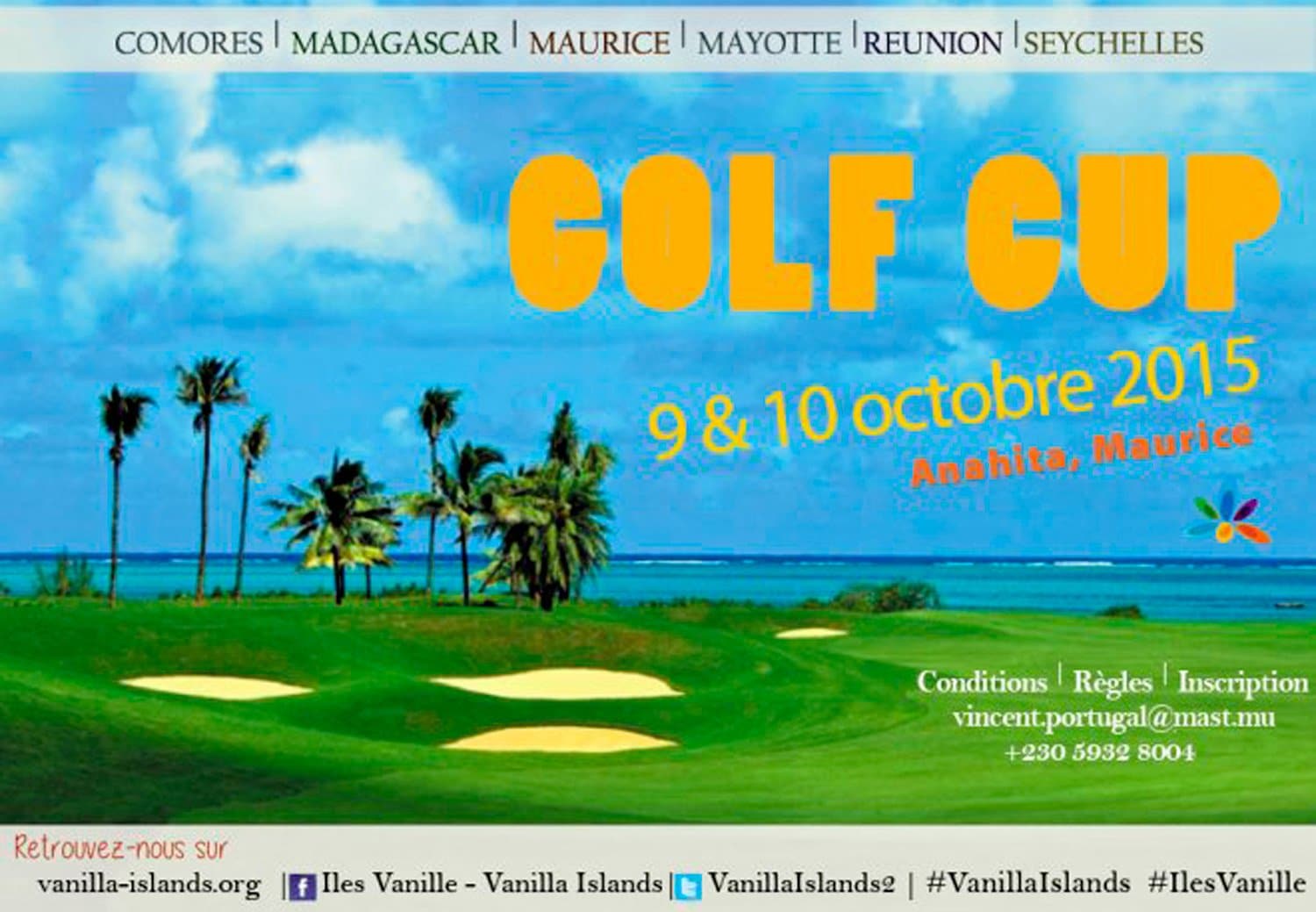 The first Vanilla Islands Golf Cup, designated an official Vanilla Islands event by the island of Mauritius, will take place on 9th and 10th October at the Anahita resort.
An initiative of Xavier Luc Duval, Deputy Prime Minister and Minister for Tourism of Mauritius, and Pascal Viroleau, President of the Vanilla Islands, the event is organised by MAST in partnership with the Mauritius Tourism Promotion Authority (MTPA). Six islands will compete, namely the Comoros islands, Madagascar, Mayotte, Réunion, the Seychelles and, of course, Mauritius. The teams, each representing one of the Vanilla Islands, will each play one tournament.
Playing host to the competition will be the prestigious andbeautiful Anahita golf course, which will also welcome the AfrAsia Bank Mauritius Open in May 2016: the only tournament to feature on the itinerary of three (the European, Asian and Sunshine) golf tours.
Beautifully designed by Ernie Els, the course is no doubt one of most beautiful in the region.
Contact : vincent.portugal@mast.mu / Facebook : Vanilla Islands GOLF CUP