IT IS OFFICIAL ! VERANDA RESORTS NOW HAS ITS OWN CATAMARAN AND FROM DECEMBER CAN PROVIDE QUALITY TRIPS IN THE NORTH LAGOON FOR ITS CLIENTS AS WELL AS FOR MAURITIANS.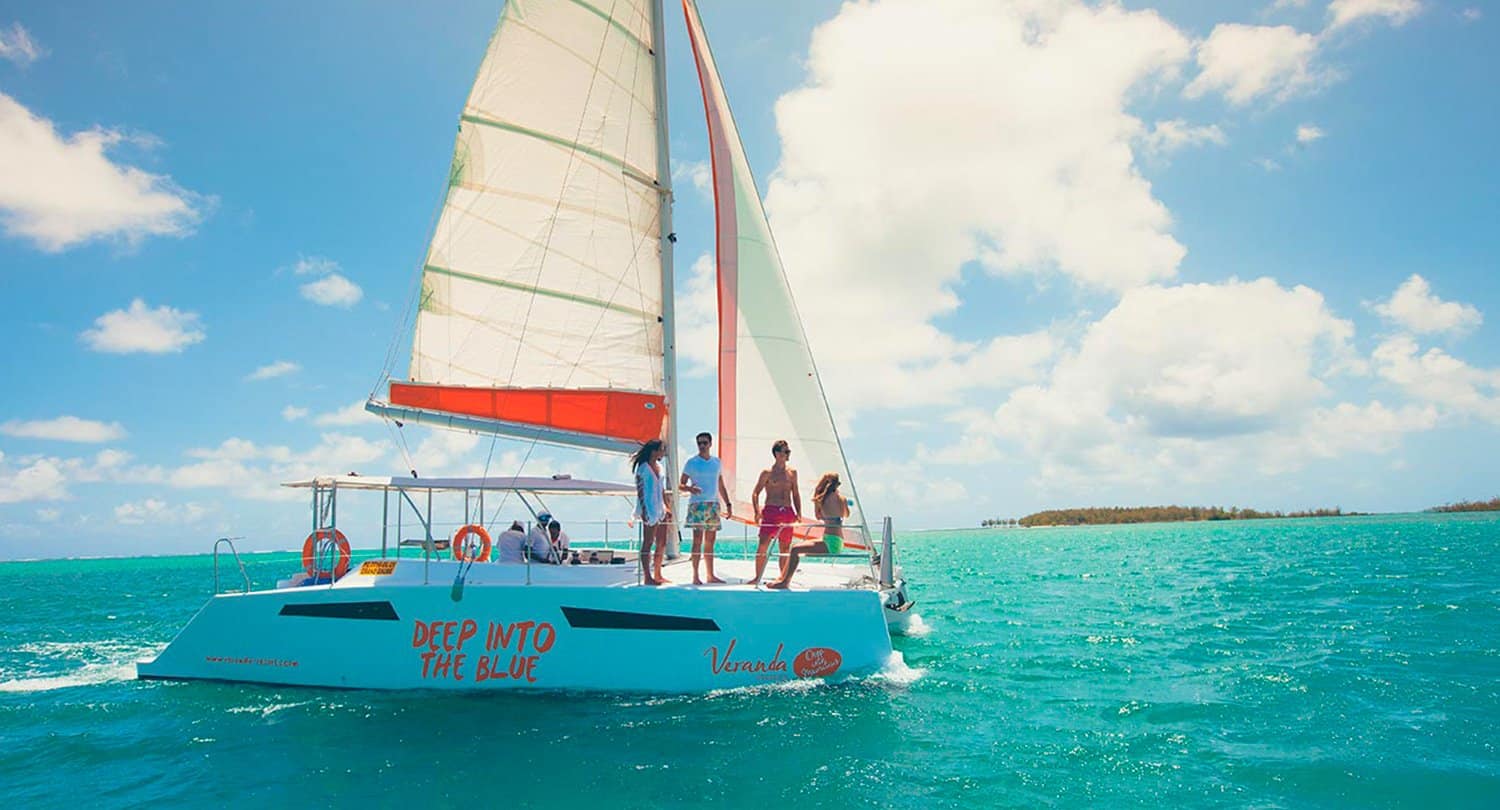 Le catamaran de Veranda Resort
Discovering Mauritius from another angle will be an exclusive and unforgettable experience for holidaymakers. With 22 seats, "Deep Into The Blue" has a crew of 3 skippers to take you on day trips to exceptional places allowing you to visit the most beautiful parts of the Grand Gaube lagoon, one of the largest on the island. The Veranda Resorts catamaran will also stop at the magnificent Bernache Island. "Deep Into the Blue" is also available for private hire, it is ideal for couples wanting to enjoy a romantic day in an intimate setting. You can even opt for a personal butler service! Finally the Veranda Resorts catamaran means it is also possible to enjoy the sunset whilst eating grilled lobsters… Nothing is too beautiful in Mauritius, so come deep into Mauritius!
WITH VERANDA RESORTS, OUR SEA EXCURSIONS ARE PERSONAL AND EXCLUSIVE
. YOU WILL REDISCOVER THE PLEASURE OF THE SEAS…
CAPACITY
Maximum : 22 passengers (adults and children)
Minimum : 10 passengers (adults and children)
DAYS & TIMES
Cruise days : from Tuesday to Saturday
Sunday – lobster menu
Monday – adults only cruise
Leaving from Veranda Paul & Virginie : 10.00
Return to Veranda Paul & Virginie : 16.00
Source : Indian Ocean Times