2019 ITM FAIR in Ivato
The 8th International Tourism Fair of Madagascar (2019 itm fair) got underway at the International Conference Centre (ICC) in Ivato.
the event will be running from June 12–16, 2019. It is organised jointly by the Office National du Tourisme de Madagascar (ONTM) and the Ministry of Tourism. This popular event with both exhibitors and local and overseas visitors has now taken on a whole new dimension. The fair has seen year-on-year increases in the size of its exhibition space. Almost 12,000 visitors were recorded at the fair in 2018, a significant increase on the previous year's figure of 10,471. This 15% rise in attendance translates to an increase in the size of the exhibition space.
The purpose of the fair is to showcase Madagascar and the islands of the Indian Ocean as a travel destination by highlighting the wealth of attractions they have to offer. It is the Madagascar annual event in the Vanilla Islands calendar. Agencies of indian ocean are attending the fair :
La Réunion (Compagnie des Îles Vanille)
Comoros (Comores Tour et Safari)
Madagascar (Ramartour) and the tourist boards of Mayotte, La Réunion, Mauritius, the Comoros, the Seychelles and Madagascar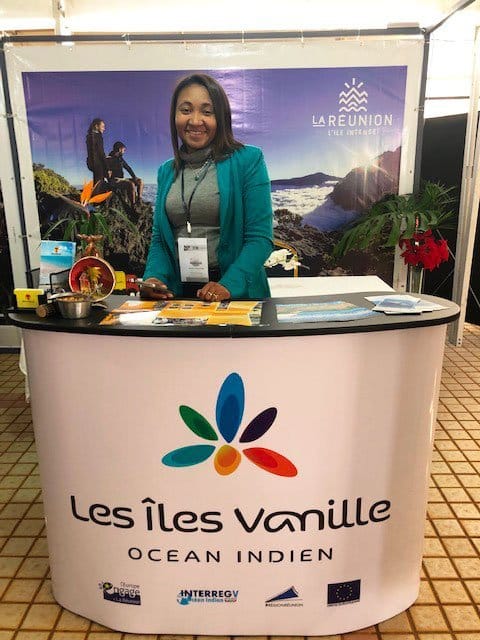 Meeting the trade
This official Vanilla Islands event provides an opportunity to meet professionals from the world of tourism. it also include around 100 tour operators and thousands of visitors, for the purposes of discussing business with potential customers.
ITM Fair is organised around the theme of ecotourism. The event provides an opportunity to both promote the region as a sustainable tourism destination and market environmentally friendly holidays.
Visitors can find out about a range of inter-island packages developed by domestic travel agencies. These are reflective of the spirit of cooperation that prevails in this sector.
Discover more about them at https://www.vanilla-islands.org/en/ecotourism/
For Pascal VIROLEAU, director of the Vanilla Islands Organisation : "The cooperation developed between travel agencies and the Vanilla Islands is beginning to bear fruit. The presence of private stakeholders by our sides is an indicator of the increasing level of interest there is in ecotourism."