BATKRUN, A GAME WHICH IS BASED 100% ON LOCAL CULTURE, WILL TAKE YOU TO THE HEART OF REUNION ISLAND HERITAGE
BatKrun is a contraction of the Creole word "Bat'Karé" (to walk around) and Run (the nickname for Reunion Island) and can be translated by "Lets walk around Reunion Island". This new game, which was awarded the innovation prize at the Technopole of Reunion Island in 2015, offers its players total immersion into everyday life on Reunion Island, with all its traditions, inclusive lifestyle, wonderful scenery and it is perfect for those who love Reunion Island.
The premise of the game is simple: the players, called BatKareur, have to visit all the areas of the island and answer questions about Reunion Island, live through native adventures, attack enemies and protect themselves from attack with the aim of becoming the ambassador of Reunion Island.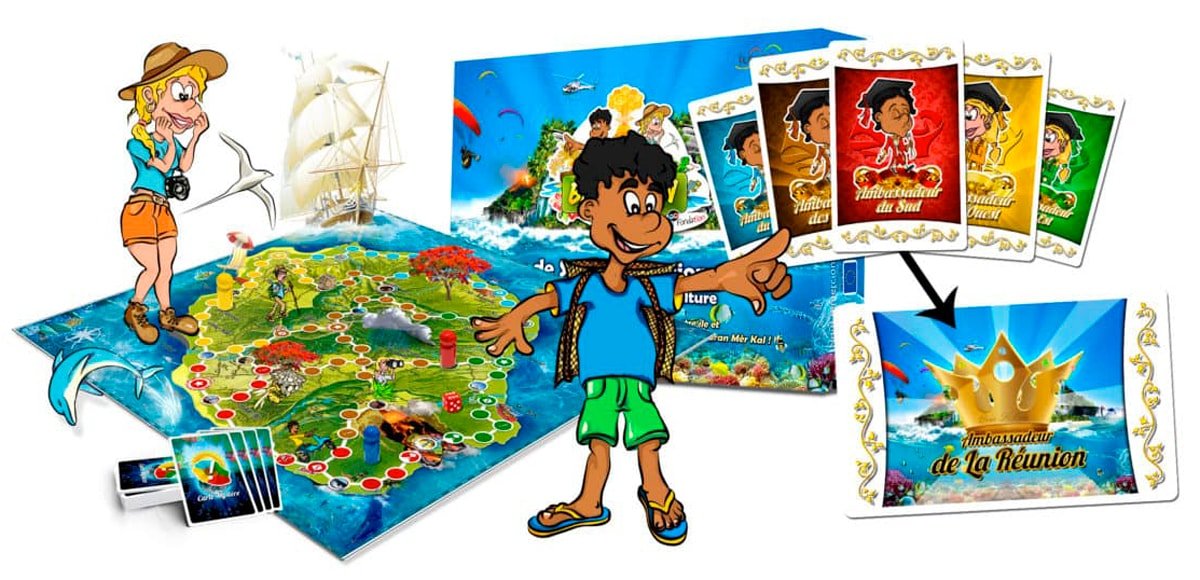 A PROJECT WITH COMMUNITY SUPPORT
Several Reunion Island personalities have joined the BatKrun project, such as Dimitri Payet, Meddy Gerville, Wenceslas Lauret, Jace, Danyèl Waro and Stéphane Jobert, and their characters come into the game under the name of Dalons BatKareurs.
The Reunion Island Tourist Office (IRT) is working in partnership with this great tourism project. There are more than 120 photographs of the unique landscapes in this wonderful island to be discovered during the game.
The BatKrun game will be available from next August in shops on Reunion Island…