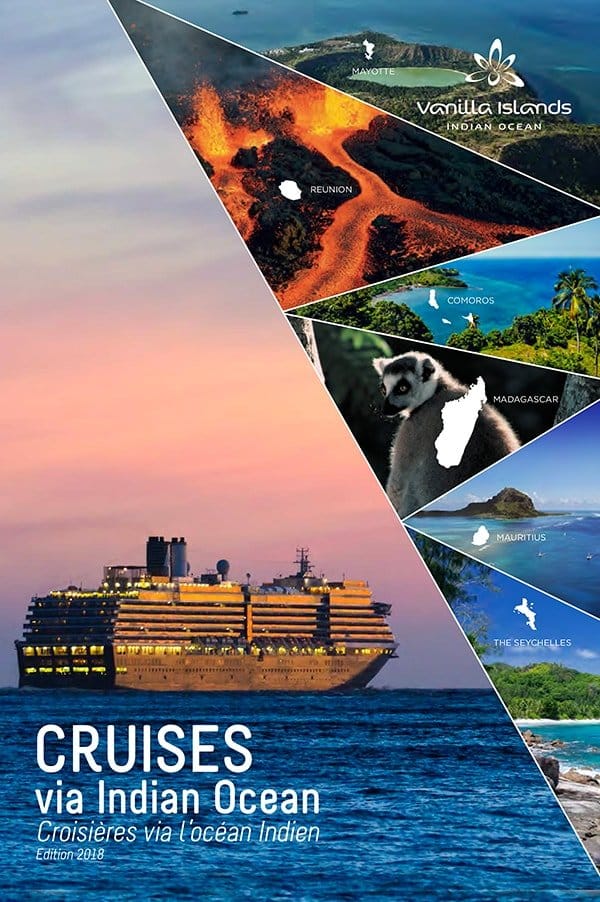 2018 Edition – French/ English – Cruise port facilities
The 2018 port facilities brochure is designed to help the cruise industry to position a ship and service the indian ocean region.
You will find useful information on the port infrastructures and services within the Vanilla islands:
Berth and berth services, passenger services, safety and security, port location, contacts
Main tourism attractions on every islands
Apart from the cruise vessels services you may also like to come for your holidays. You can also discover some good cruises offers on this page.
The vanilla islands are the latest flavour in cruise destination.