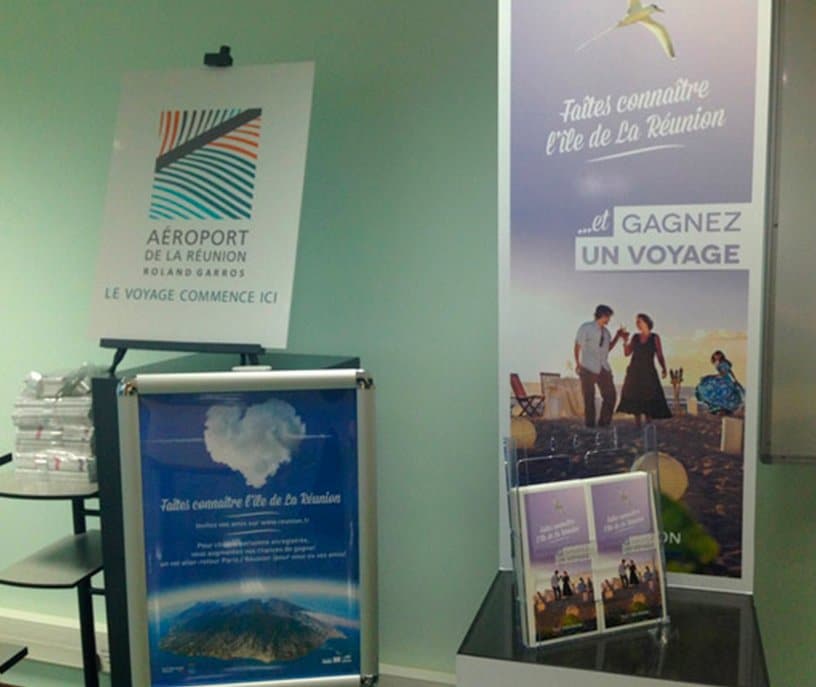 Dalon –
Become a Friend
The Tourism Board (IRT) is holding a competition entitled "Devenez Dalon de La Réunion". It is done in partnership with the Roland Garros airport
DALON BECOME A FRIENS- TERMS OF GAME
This game, based on a refer-a-friend system, will take place from Thursday 20 March 2014 to Friday 20 March 2015.
It works on the basis of a simple refer-a-friend system. Upon leaving the island, the traveller (the referrer) will pick up a leaflet at the Roland Garros airport. He/she will pass on to his/her potential referees once back home. The referrer's aim is to encourage his/her friends and family to sign up to the reunion.fr website. He/she will become a referee. Once signed up to the site, the referee will receive a participation activation email. The referrer will also be informed via email that his/her referee has signed up. The more referees a referrer has, the more chance he/she has to qualify for one of the draws. A limit is set at 100 referees per referrer.
It should be noted that the referrer who wins the draw will have the choice to use his/her ticket or to give it away.
Leaflets will be available in the airport check-in hall, on the reception desk, as well as in the boarding area on two displays adorned in the game's colours. Participants will be able to register simply by scanning the QR code on the leaflet. The competition form will also be directly accessible on the reunion.fr website.