THE
JOSEPH RAVOAHANGY ANDRIANAVALONA – JRA UNIVERSITY HOSPITAL IS IMPLEMENTING ITS MODERNISATION POLICIES WHICH ALSO MARK ITS
40th ANNIVERSARY.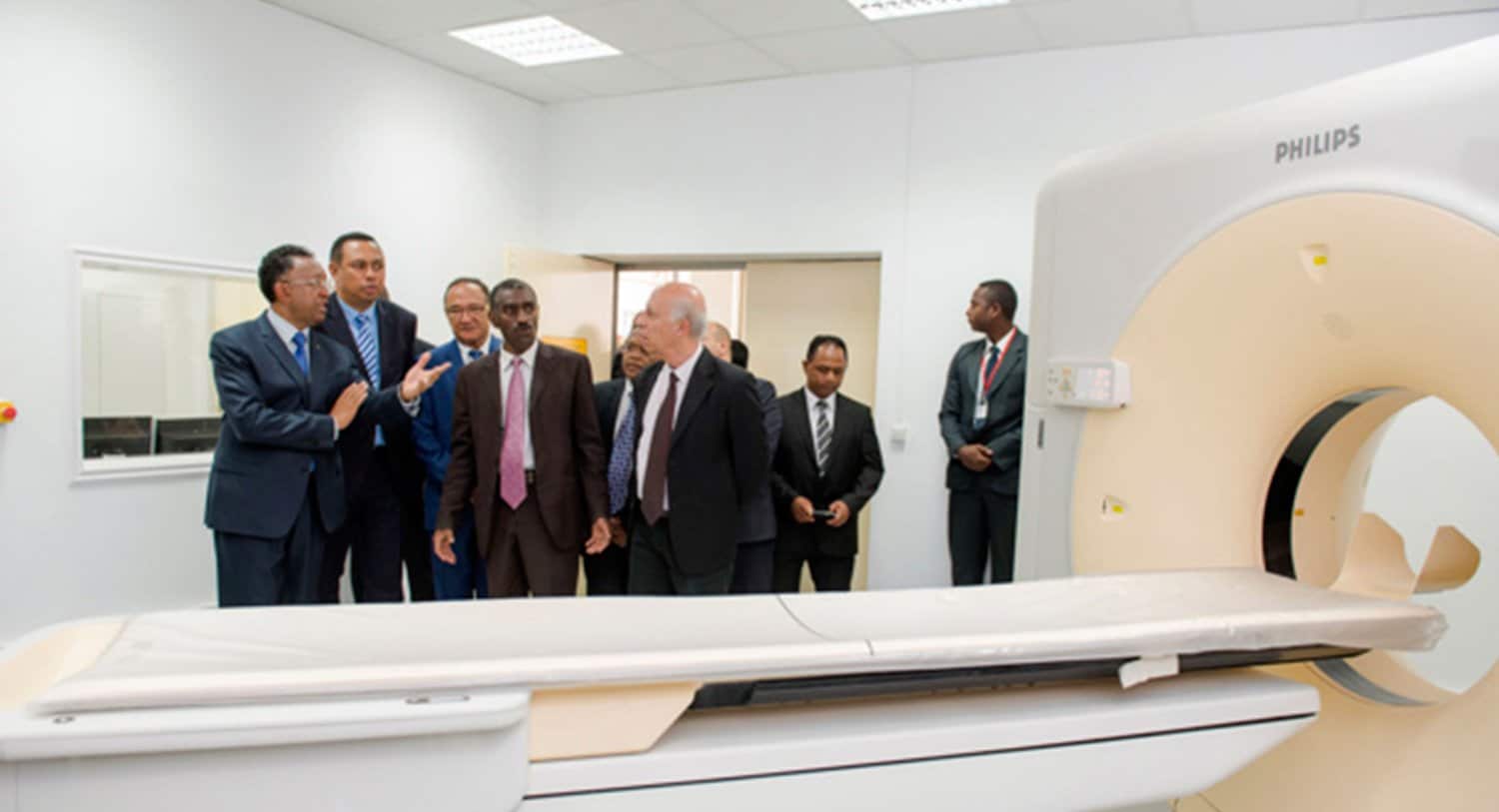 The emergency department of JRA hospital has an operating theatre at its disposal.
Furthermore, the medical imaging centre has been equipped with new, modern materials. This infrastructure and these new purchases were unveiled by the President on December 3rd.
Even more, he witness the efforts made in the name of the modernisation of a public service to meet international standards.
President Hery Rajaonarimampianina reiterated, in Ampefiloha, that the state affords particular importance to the refurbishment of public hospitals. The mission is to provide the entire population with appropriate care and treatment.
He is equipping them with new, modern and reliable materials. Equipment for digital X-rays, mammography, a scanner and an MRI (magnetic resonance imaging) system are used. So that the JRA Hospital 's medical imaging service will, from now on, enter the modern age.
The hospital has purchased equipment for extra corporeal lithotripsy, a technique which consists of breaking kidney stones or gallstones into fragments. Three Echo-Dopplers have also been purchased.
It was announced that it would be recruited 500 paramedics and 500 specialist doctors. The President also emphasised the efforts undertaken in the human resources area, and also in the modernisation of health infrastructure.