The Mauritius Tourism Promotion Authority (MTPA) predicts growth of 12% this year within the English market. Having made a convincing recovery across Europe, Mauritius is positioning itself to attract more British tourists, targeting various markets in particular (weddings and honeymoons, golfers, families). With a diverse tourism offering, Mauritius enjoys good brand visibility in Great Britain, and is a favourite destination for British travellers.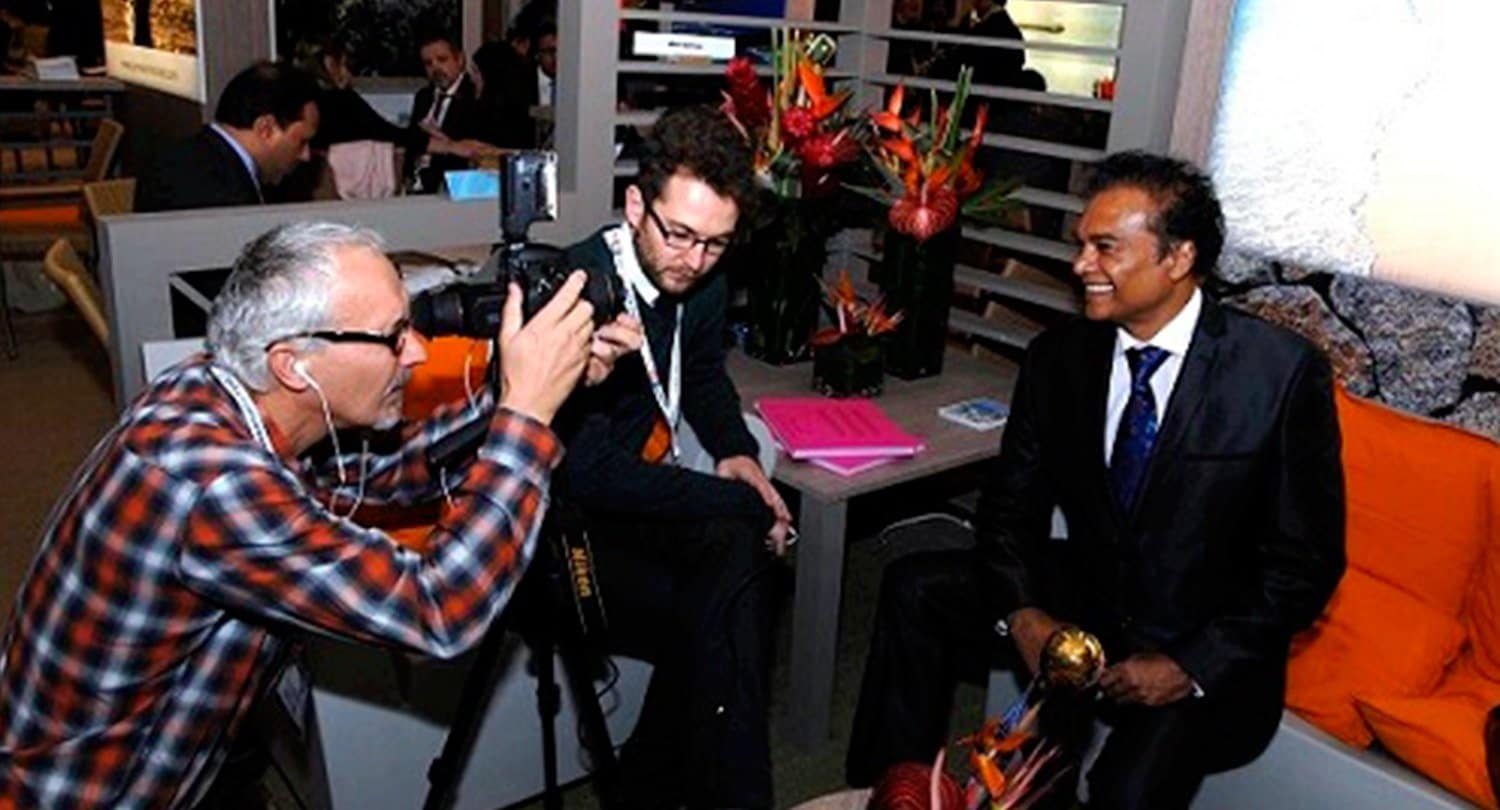 Dr Karl Mootoosamy at the World Travel Market 2013 © MTPA

Growth of 13.5% was recorded with 81,761 tourists from January to September 2014 compared to 72,043 for the same period in 2013. The director of the MTPA, Dr Karl Mootoosamy, is optimistic about the figures for October. He is leading a delegation of 30 local participants at the World Travel Market from 3 to 6 November, where he will discuss specific themes including golf, sports, family travel, spa breaks, weddings and honeymoons. All the members of the Mauritian delegation will work together to increase the number of British tourists visiting Mauritius. To strengthen the collaboration with partners within the British tourism industry, the Director of the MTPA will give interviews and meet with journalists, travel agents, tour operators and airline representatives during the three days of the World Travel Market. This will include meetings with specialist travel magazines including Diver Magazine, Lonely Planet Traveller, Travel Trade Gazette and Huffington Post, among others.
The Mauritius delegation includes Emotions, Beachcomber Hotels, Angsana, Sun Resorts, Silver Beach, Outrigger, Holiday Inn, Casuarina, Maritim Hotels, Sofitel, Hilton, Intercontinental, One and Only, Preskil Beach Resort, Attitude Hotels, Veranda Leisure and Hospitality, Maradiva and Sands Resorts, Anahita, Air Mauritius, White Sand Tours, Mautourco, Starwood Hotels, Summertimes, Mauritours, Emotions, Solis, ATO, ATP, the Association of Small and Medium Sized Hotels and the AHRIM.