HERY RAJAONARIMAMPIANINA
, THE PRESIDENT OF THE REPUBLIC, HAS RECEIVED SÉVERIN MAMONJISOA,
THE WORLD KICKBOXING CHAMPION.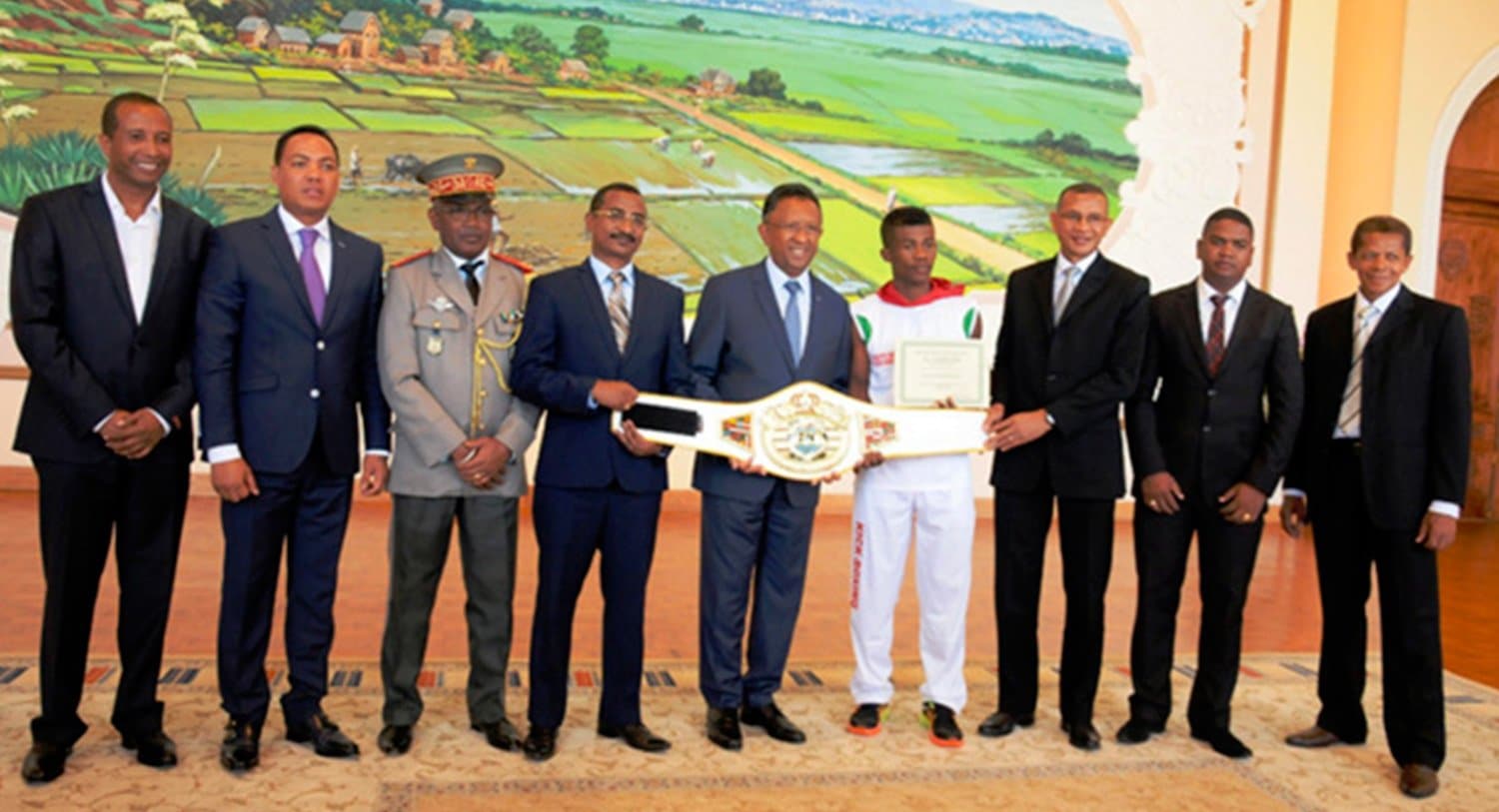 Reception at the presidential palace
Séverin Mamonjisoa, the ISKA's new professional world kickboxing champion in the under 60 kg division, has come back to the country. On 30th December he was received by President Hery Rajaonarimampianina at Iavoloha Palace.
Last Sunday in Sochi, Séverin Mamonjisoa dominated the Russian, Zurab Faroyan, three times world champion in the under 61 kg low kick division, during a five round fight. He took the title after his adversary threw in the sponge when he was unable to continue in the third round.
Whilst receiving the young Madagascan World champion, the Head of State expressed his satisfaction of the example of perseverance that Séverin Mamonjisoa has given. "This is a great honour for our country. We know that it is not easy to become a World Champion and this success should serve as an example to other young Madagascan sportspeople" declared President Hery Rajaonarimampianina.
Wearing his ISKA World Champion belt during his meeting with the President of the Republic, Séverin Mamonjisoa is not just the pride of the whole nation, but also an icon for Madagascan kickboxing, a discipline which has become much better known in 2015 in the Indian Ocean and Africa thanks to this endorsement in Sochi, Russia.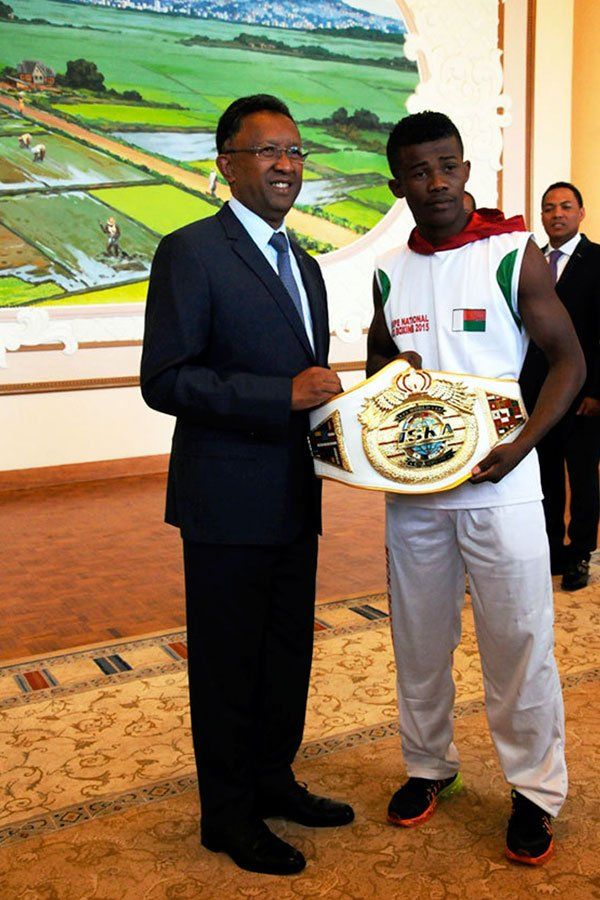 The President and Séverin Mamonjisoa