Another date for the diary: the next edition of the famous Whale Festival for 2015. Fans of the humpback whale will love this event, from 4 to 12 July on the spectacular island of Sainte Marie in the Indian Ocean.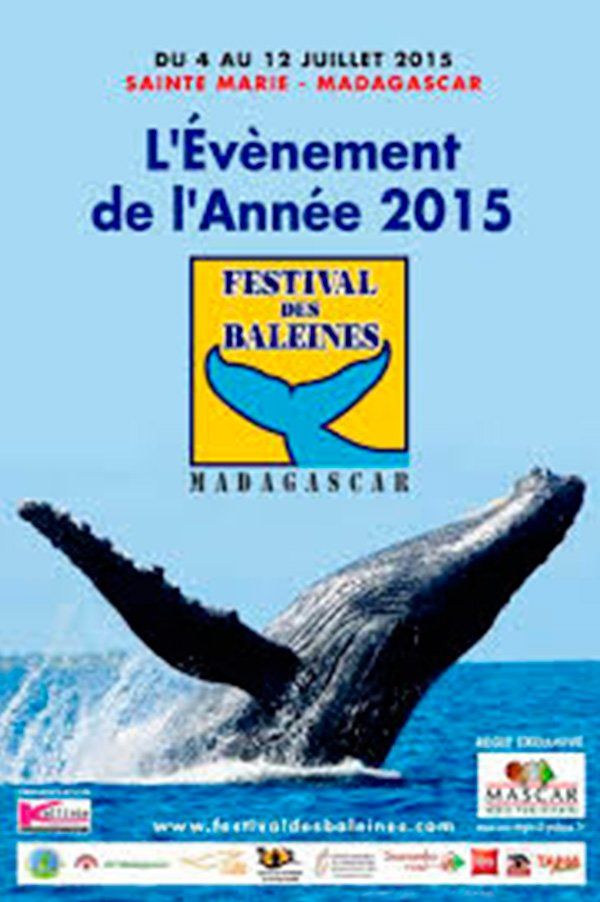 A FESTIVAL TO CELEBRATE HUMPBACK WHALES

The Whale Festival will be supported by Voahangy Rajaonarimampianina, the First Lady of Madagascar, and the well-known television presenter Julien Lepers. The support of these well-known figures indicates the scope and prestige of this event.
Humpback whales come to Sainte Marie every year to breed. The festival is an opportunity to draw attention to these creatures. CETAMADA, an association which works to protect marine mammals, took the initiative to organise the Whale Festival along with the Tourism Office of Sainte Marie and the residents of Sainte Marie.
AN ACTION-PACKED PROGRAMME FOR THE CELEBRATIONS

A huge parade is planned during the Whale Festival. Each of Sainte Marie's 17 neighbourhoods will contribute to this parade with each being given a theme drawn at a random: pirate, queen, lemur, ravenala, coconut tree, canoe, turtle and more.
With concerts, exhibitions and games, visitors will be able to enjoy a range of fun activities during the week of the festival. The event also aims to showcase the island's culture and encourage the locals to participate in different activities. Two huge stars from Madagascar, Jerry Marcos and WAWA, are to host the 4 concerts to be held on Îlot Madame. Stands will be set for exhibitions on Avenue La Bigorne in the town centre.
SAINTE MARIE: READY TO WELCOME ITS GUESTS

Packages for any traveller and for any budget have been created to encourage as many people as possible to visit the island, its tourist attractions and, of course, to see the humpback whales.
To ensure that people can attend this event, the Tourism Office of Sainte Marie has worked with tourism providers on the island to provide travel professionals with packages and stays for travellers departing from Antananarivo, Paris and Réunion. The Tourism Office of Sainte Marie has set up a booking centre for travel professionals to contact with any information needs or any other requests.
PRESS CONTACT: NATHALIE MUNOZ

Mail: nathaliemunoz@kalliste-event.com
Tel: +33 (0)1 49 96 00 66 – +33 (0)6 88 97 47 25
Website: www.festivaldesbaleines.com