The company SOMAPRESSE has recently launched a web version of its popular magazine VIVRE MAYOTTE. Dedicated to a female audience, the magazine covers fashion, beauty, health benefits of the local gastronomy and all the current events for Mahoran women.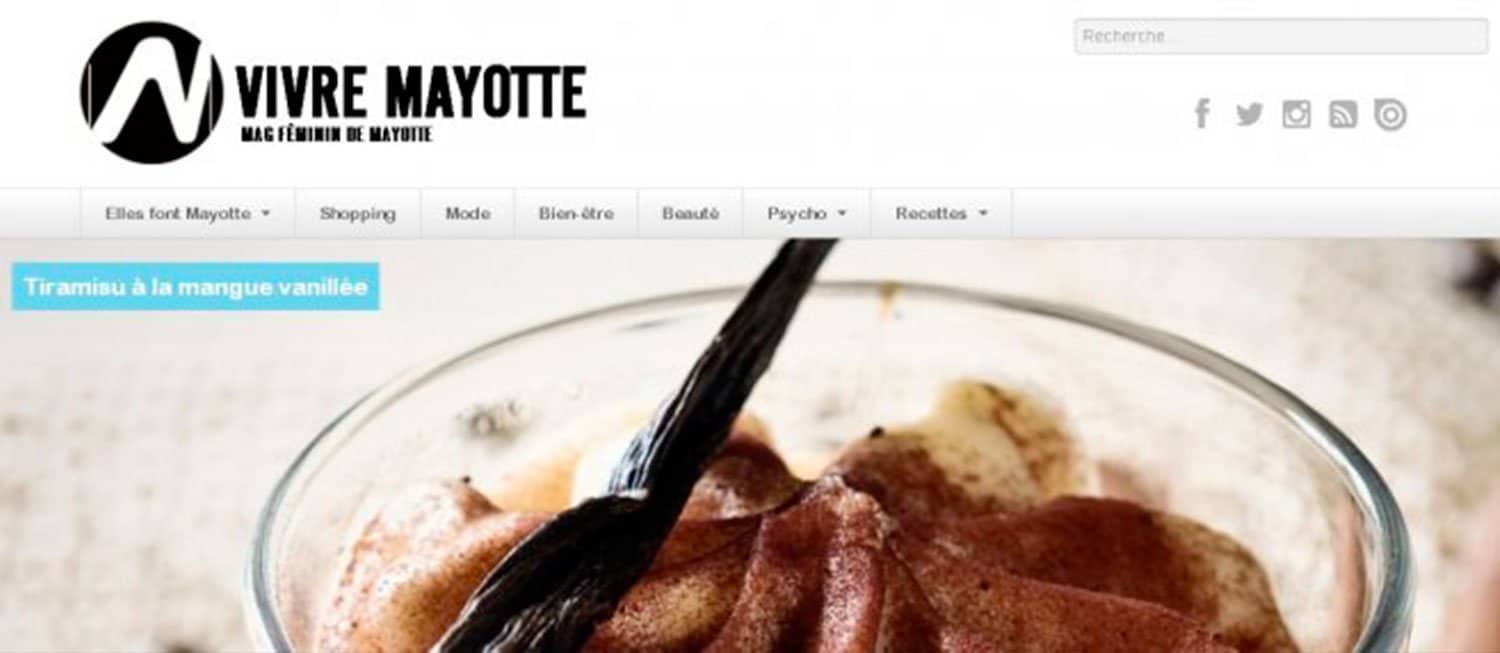 Special reports, news and profiles throughout the magazine participate in creating a positive and dynamic image of the island of Mayotte; and now also ensure visibility of this destination on the web.
Whether you are a native of Mayotte or a visitor wishing to discover the island, visit our website www.vivremayotte.fr for a journey that will, at the same time, fulfil your visual and auditory senses. On the front page this week: Henna tattoos of a refined aestheticism, Tiramisu with mango and vanilla, Plants that heal in Mayotte…
Warm congratulations to SOMAPRESSE for this initiative and especially for the many people who explore the website vivremayotte.fr.