Whales in Mayotte: From July to October, cetaceans take up residence in the most beautiful lagoon of the Indian Ocean. Young and old alike will have a unique and magical experience.
All actors are putting in place systems to preserve this species, encourage good practices and raise awareness.
The spectacular return of whales in Mayotte
As the austral winter points to the tip of its nose, very special visitors point to the tip of their fins. The humpback whales, a little early this year, joined the lagoon this month. Each year, the warm waters of the lagoon Mahorais transform into a play and learning area for cetaceans!
After a journey of more than 5,000 km from the frozen waters of Antarctica, the whales go up to the clear waters of the Indian Ocean.
Safe from predators, they will give birth or seek a partner. In early November, when the young are strong enough to travel, the humpback whales leave Mayotte. They then return to feed in Antarctica.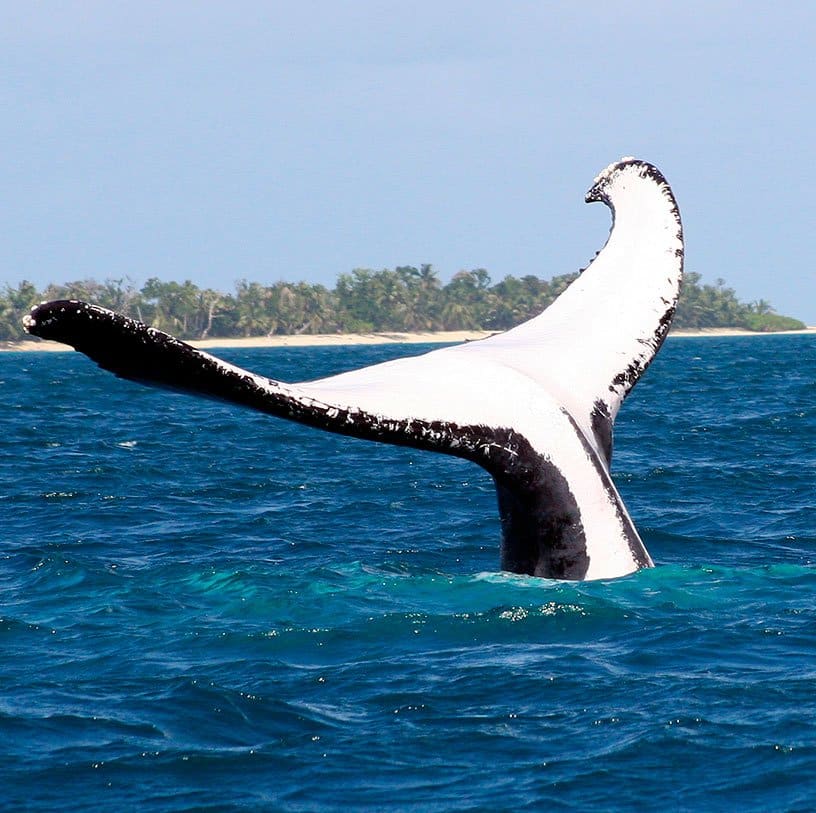 Mayotte preserves its giants of the seas
These giants of the seas from far away will only stay off the coast of Mayor for some time. Visitors will have a unique and unforgettable opportunity to meet whales and their calves. They will also be able to learn more about their way of life and their preservation. Because, if the whale is inclined to perform for the pleasure of boaters, it remains an endangered species.
To raise awareness and prevent possible abuse, a charter has been drawn up. It was written by the Marine Natural Park, the French Committee of IUCN and signed by local providers.
It guides the approach of marine mammals and thus contributes to their protection in their natural environment.
For the occasion, many providers offer boat trips of a few hours or a day. You will have the opportunity to discover the whales, dolphins, turtles and other manta rays that inhabit the lagoon.