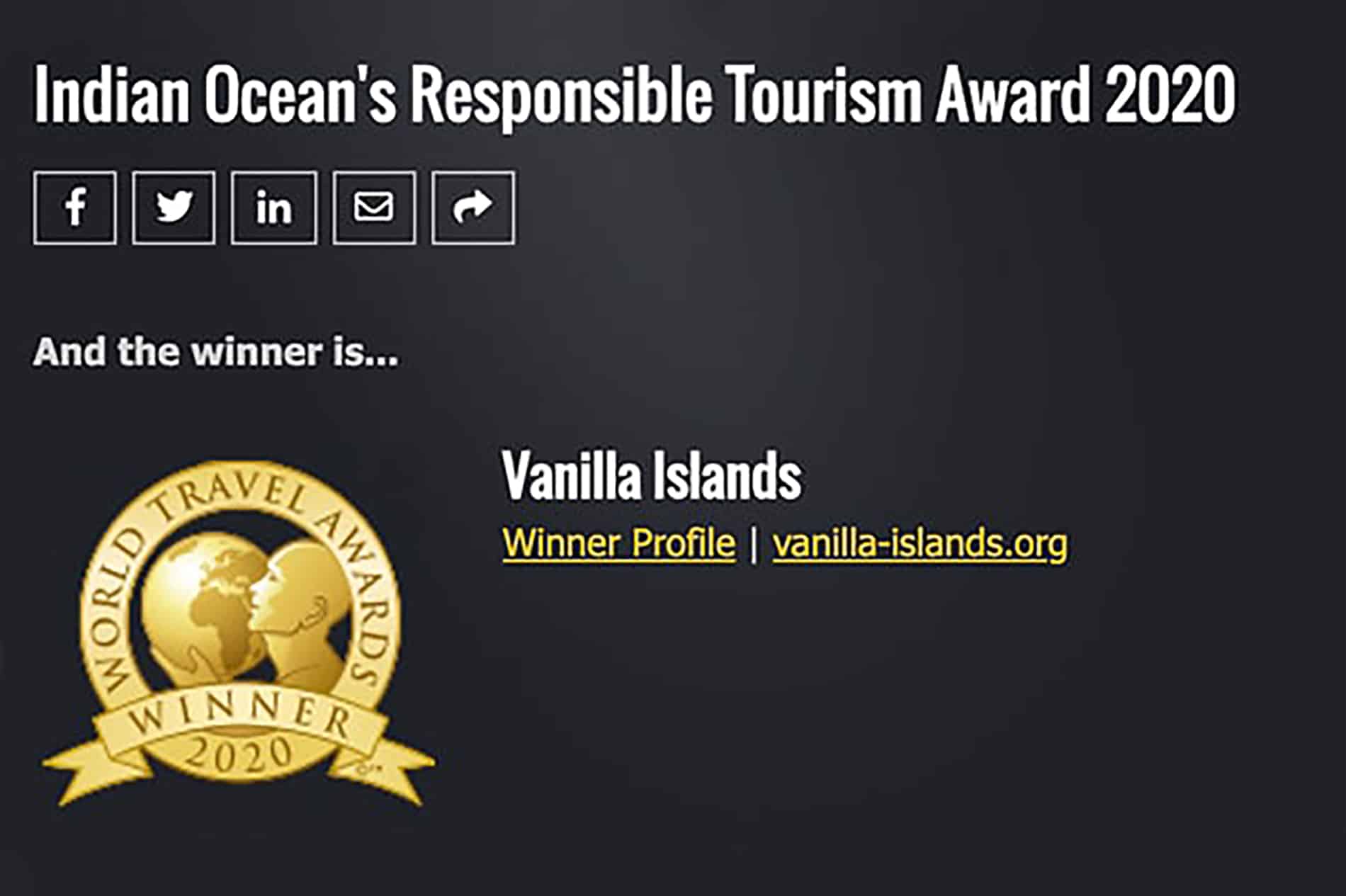 World Travel Awards 2020: 1st prize for Vanilla Islands
Since 2014, the Vanilla Islands Association has integrated sustainable development into its strategies.
www.vanilla-islands.org/nos-engagements-iles-vanille
After signing up to the objectives of sustainable development (SDOs), and adhering to the global code of ethics for tourism, the implementation of sustainable inter-island combined efforts has been strongly encouraged.
A new phase was introduced in 2020 with the launch of an environmental certification process for the association. At the same time, the creation of a blog dedicated to sustainable development in the Indian Ocean is being finalised.
Indeed, it is vital to find ways to reduce environmental impacts while at the same time ensuring that the greatest possible number of people benefit from the economic spin-offs. It's that philosophy which is at the centre of the actions carried out for several years.
For 27 years, the World Travel Awards have served to recognise, reward and celebrate excellence in all sectors of the global travel and tourism industry. This UK-based organisation carries out an annual ranking of what is considered to be the best in the tourism industry. This year, this prestigious organisation has awarded the Vanilla Islands Association 1st prize in the category "Indian Ocean's Responsible Tourism Award 2020".
For more information: www.worldtravelawards.com/award-indian-oceans-responsible-tourism-award-2020
The overall approach adopted over the last few years has been welcomed by the profession. For Pascal VIROLEAU, Director of the Vanilla Islands, "This world travel awards 2020 prize rewards the whole team for their approach and commitment. It is also a starting point for the implementation of our future actions."